August was a blur!!  Birthdays, dogs, 4-H books, fires, harvesting, dogs, the fair, starting school, butchering chickens, and did I mention dogs?  I thought about writing a post called "How to say no to more dogs"….wait, we don't know how to say no to more dogs.  I guess the post should be called "How to spend $2,436.70 on dog food every month".
(OK, I exaggerated a little, or a lot, but SHEEEESH!)
Anyway, here are a few pics of our crazy August.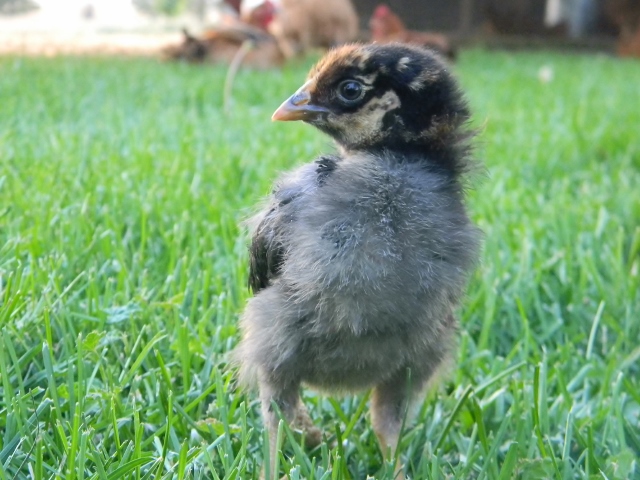 The chicks I ordered at the beginning of August are all doing very well.  Four more months and we should have fresh eggs again, at least more than two a day!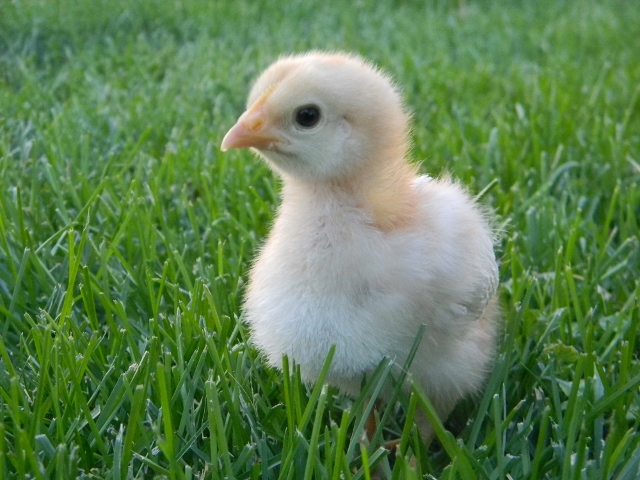 I love grocery shopping in the garden!!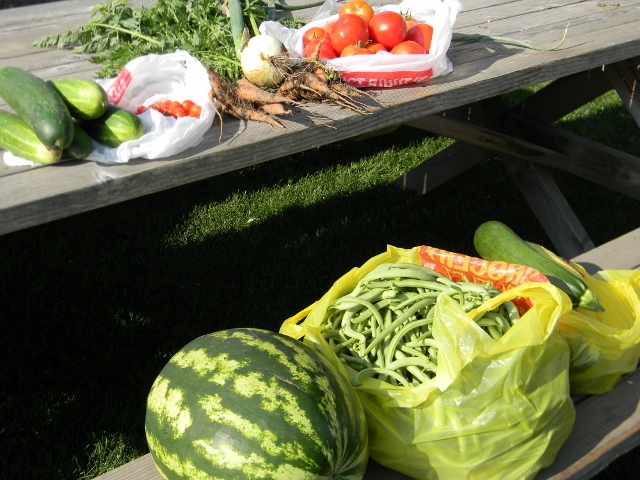 We got a new food processor!!  Just in time to help with harvest.  Thanks Aunt Stella!!!!  We LOVE it!  (Can you tell by the look on Mary's face?)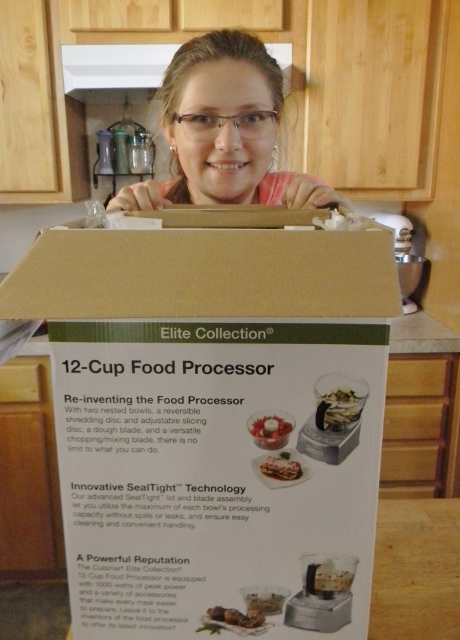 This is Mary's bantam hen "Tiny" and that is a small snake she has.  She stole it from one of the other hens and slurped it down like a noodle!  I had a little trouble keeping my breakfast down after watching that.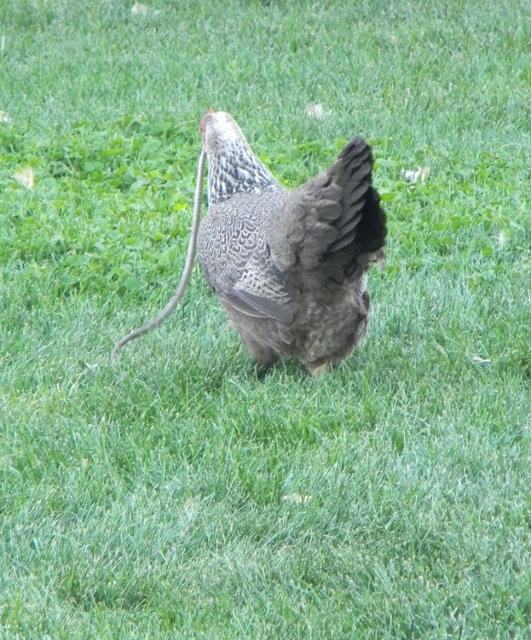 In my last post I mentioned that we told Jo that she could have a puppy for her 11th birthday.  It took a little while to find one, but she did.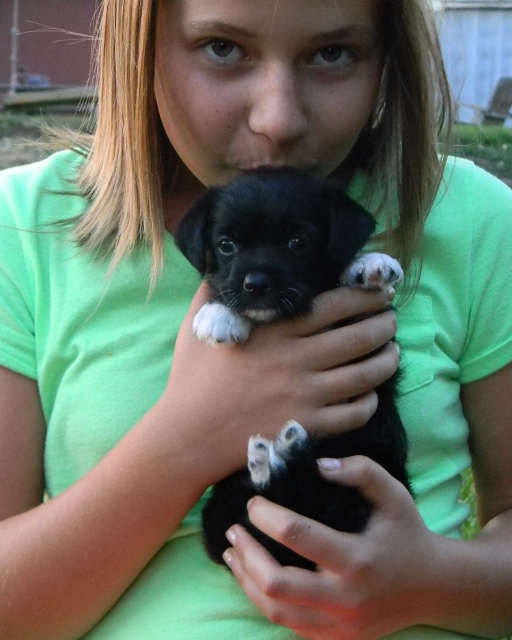 I really don't think he could be any cuter and she is IN LOVE!  Meet Rebel: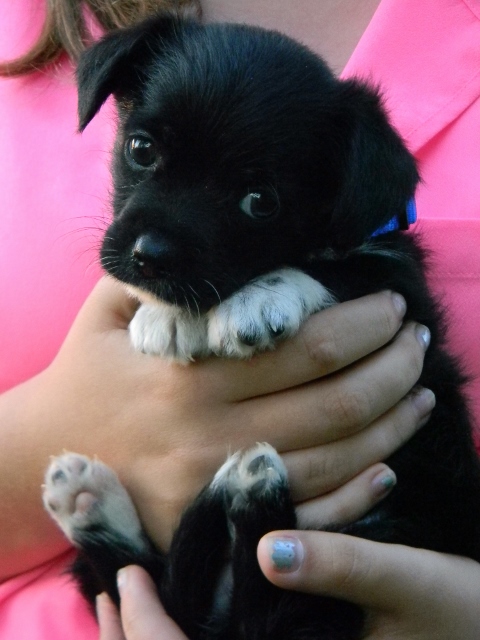 Two days after she brought Rebel home, Jade came home and brought his dog.  He had to leave him with us because he couldn't find a house or apartment where he could keep a pit bull.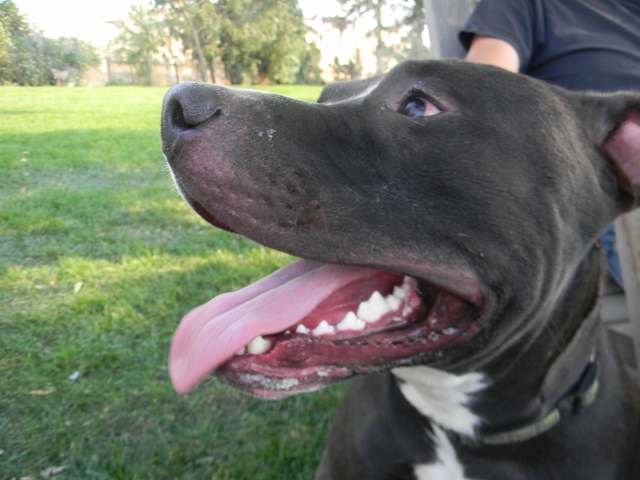 Seriously!? Who could not love that face!!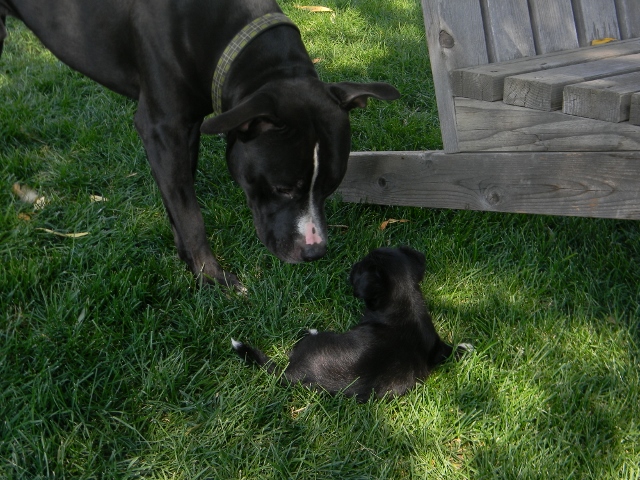 We missed Gunner and are glad to have him back!  The other dogs missed him too and Rebel thinks Gunner is his best buddy.  They spend hours wrestling around the house…..highly entertaining for us!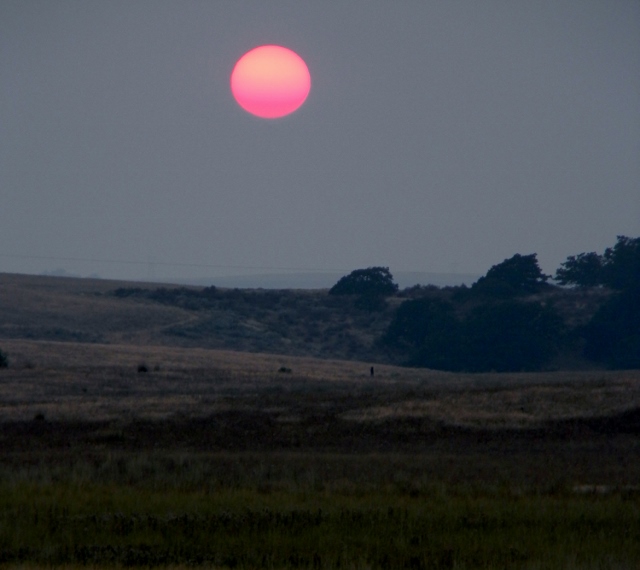 We had some interesting sunsets in August because of some horrible fires in the area.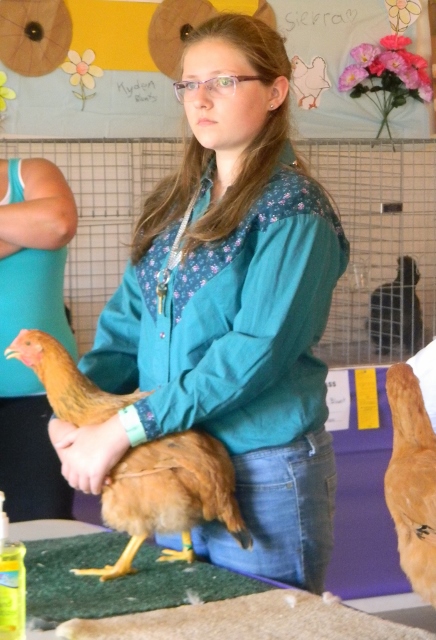 The girls did AWESOME at the fair with their chickens!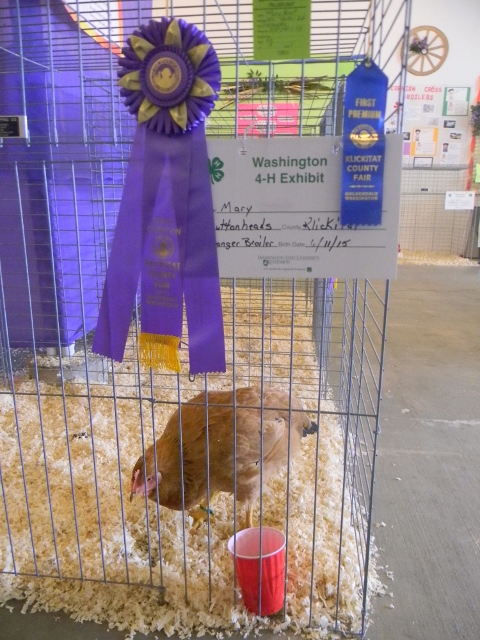 Mary got Grand Champion Market Chicken and Jo got Reserve Champion Market Chicken!  They both got blue ribbons in showmanship and Mary's chicken "Tiny" (the one eating the snake above) was the Grand Champion of her breed!  They also did VERY well with their 4-H books. All that hard work paid off……literally.  They both sold their chickens at the market livestock sale and got $250.00 and $375.00…..for CHICKENS that only cost them 10 dollars to raise!!!!  We live in a great community with great people that support our kids!  Of course their Papa and Grandma also helped in this area 😉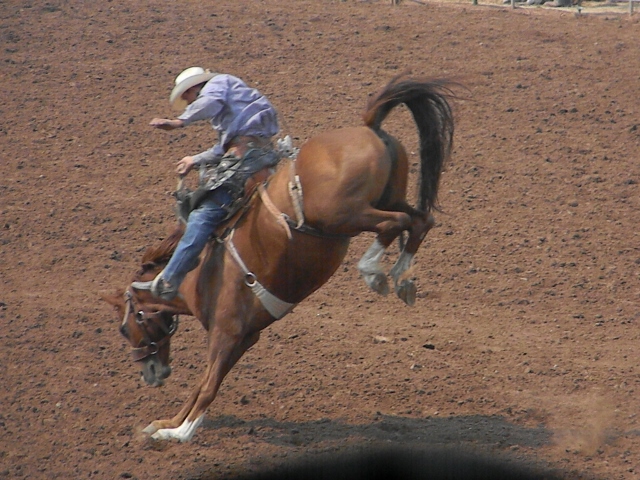 The last day of the fair the girls and I enjoyed watching the rodeo and Jo took a bunch of pictures.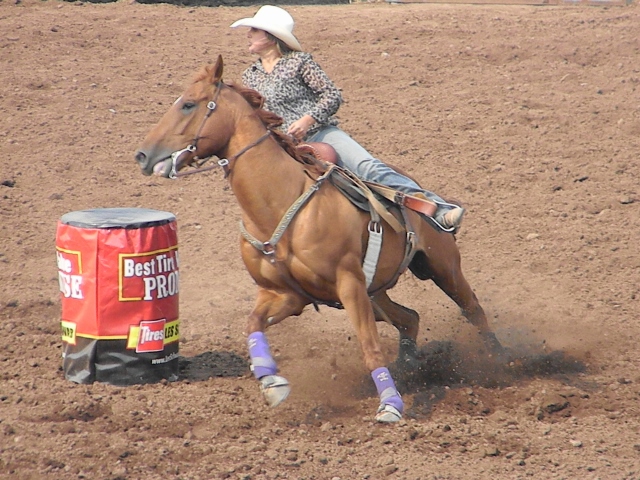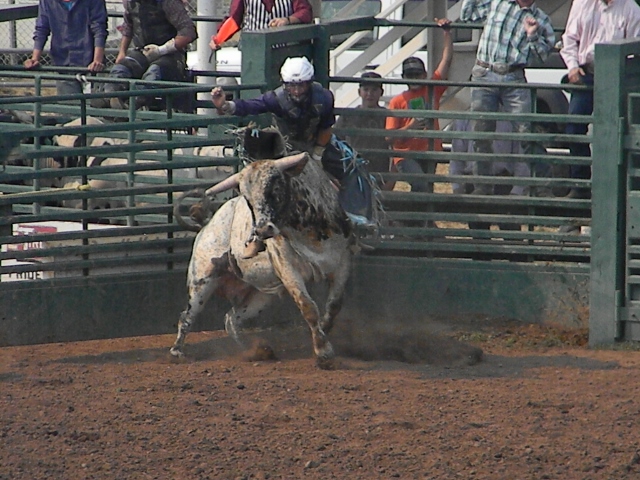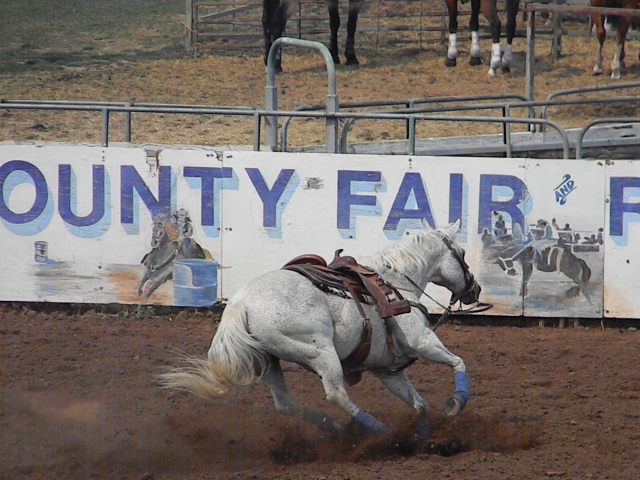 And then there is the cutest nephew EVER!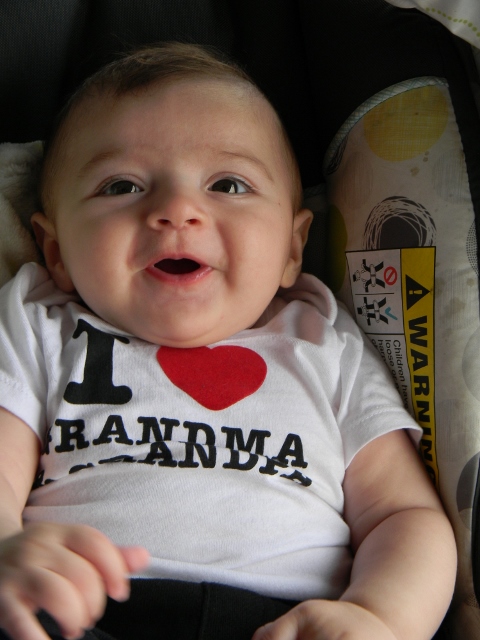 The garden is still over flowing!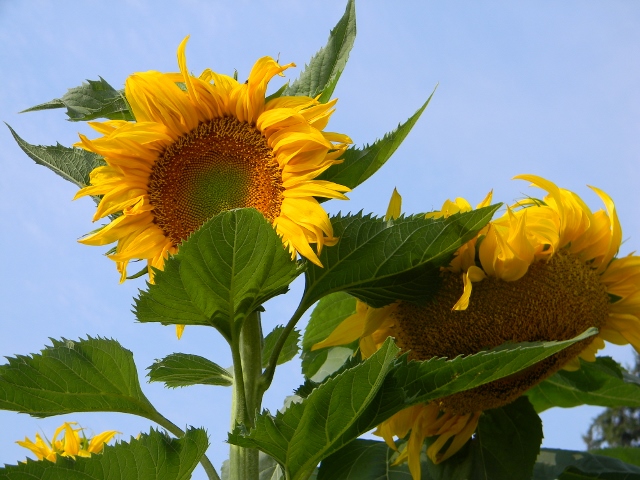 My sunflowers grew 13 feet tall!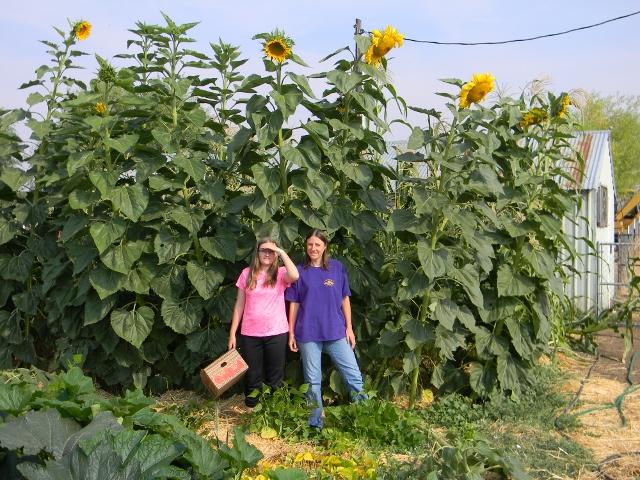 This is the first time I've ever been successful growing cabbage!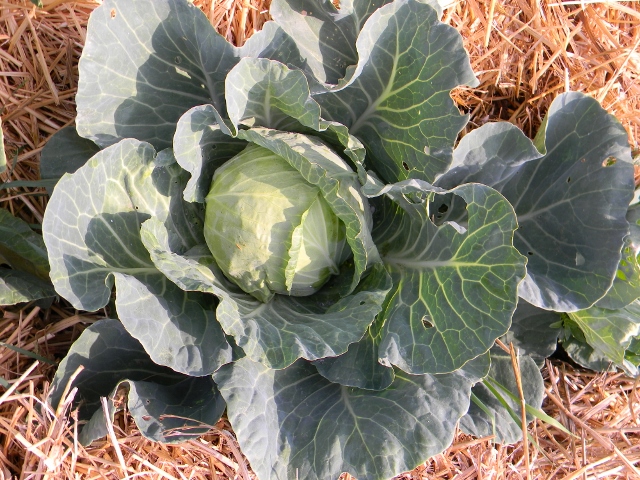 After the fair we started off our home school year with a field trip to OMSI. (Oregon Museum of Science and Industry.)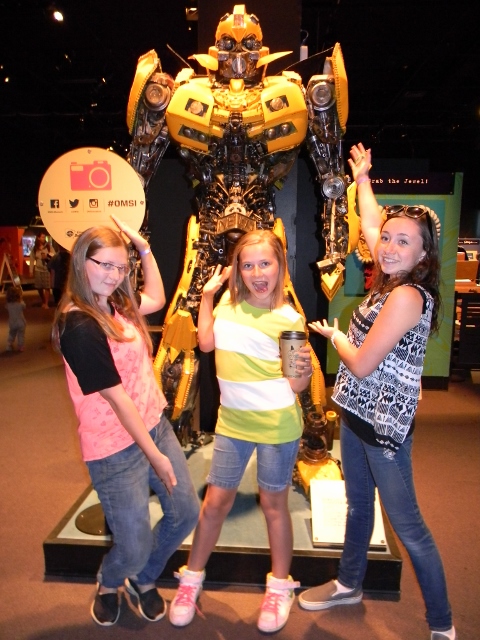 It was a great day and a wonderful way to start off the school year!!  We are easing our way into a full school week.  The rest of their books will be here next week so we will be in full swing after that!
Hope you all had a wonderful August too and are getting used to the cooler weather!