This bread is easy, healthy, and delicious.  I've been making a loaf about every other day…..
This recipe has been moved to our new blog.  Please click here to take you to Applesauce Raisin Quick Bread at Sufficient Acres.com.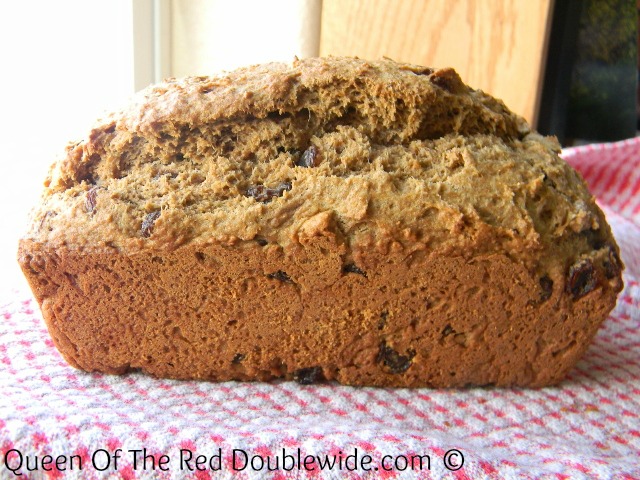 Sorry for the inconvenience while we slowly move posts to our new blog.
This recipe was adapted from: Heavenly Homemakers – Applesauce Bread