I think the two words to describe week 5 would be ugly and messy…….I might throw in smelly too!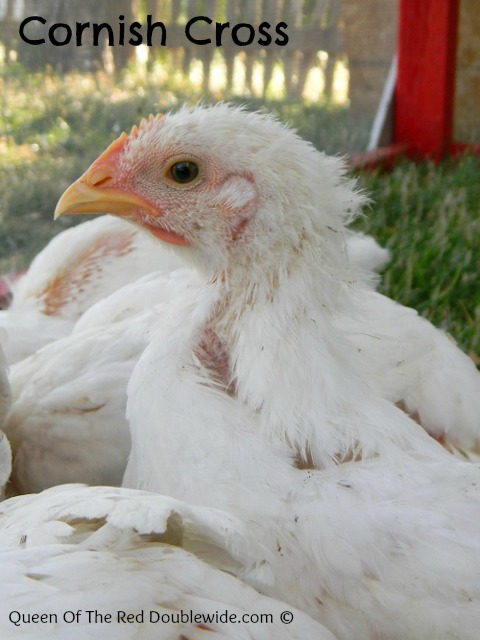 I'm moving their pen two and three times a day now to keep them on fresh clean grass.  Sadly we had our first casualties this week…..yes, not just one but two.  🙁  I went out early Thursday morning and there was a dead chicken??  We don't know why it died, but this breed is prone to heart attacks so I'm guessing that was it.  Saturday morning I went out and a barn cat had some how reached under the pen and snagged one of them and had managed to eat half of it……super grooooss!!  I also lost two hens this week….it was NOT a happy chicken week around here…..sigh.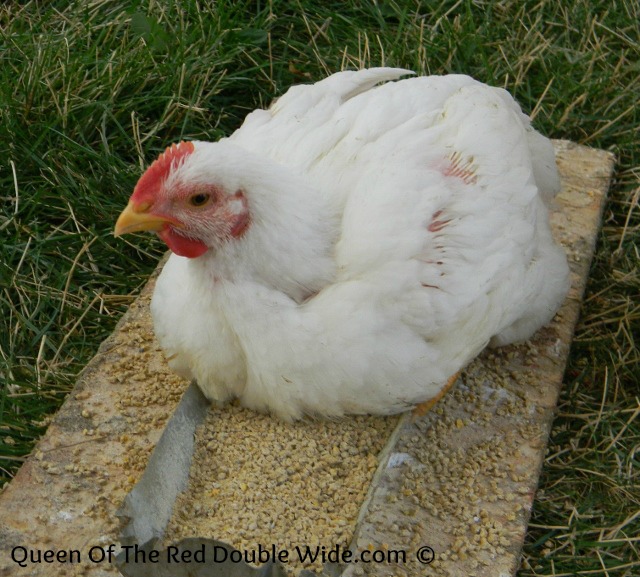 The eight remaining Cornish cross are doing well and gaining weight FAST.  We are now taking extra precautions to make sure they are cat proof!!!!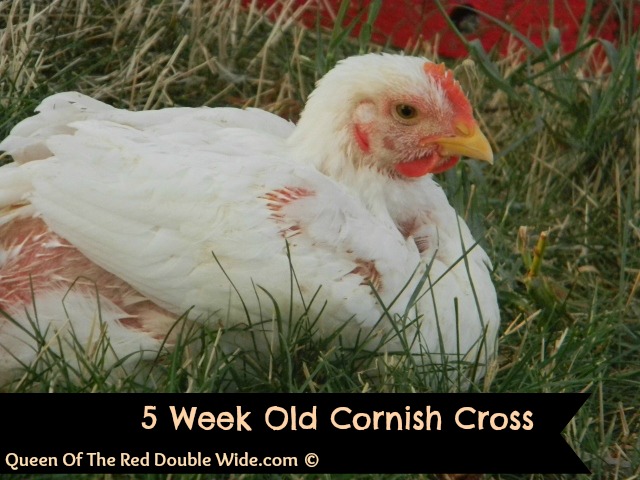 If you would like, you can read about the first four weeks of our meat chicken experience….they were much cuter on week 1 and 2!  😉    Week 1 – Week 2 – Week 3 – Week 4
Here is a link to Week 6