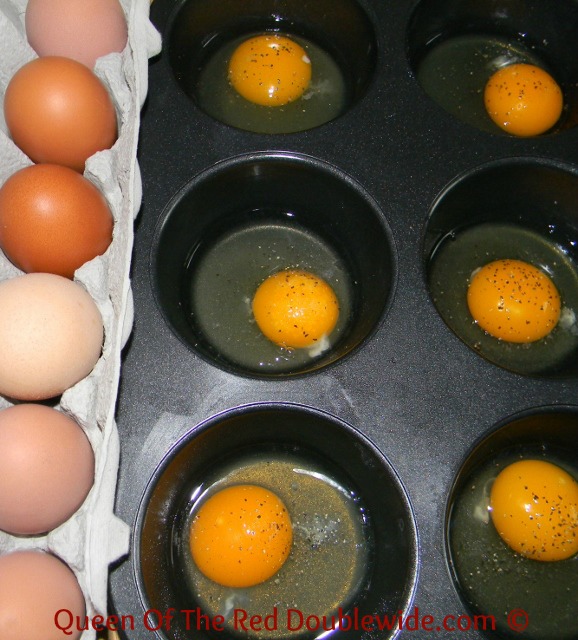 I know, I know, you've all seen this trick of cooking eggs in muffins tins.  It's a great idea, don't you think?  Our family has been enjoying these allot!  The only thing I do differently is cook them in a JUMBO muffin tin.  They are bigger around and fit PERFECTLY on English muffins and biscuits.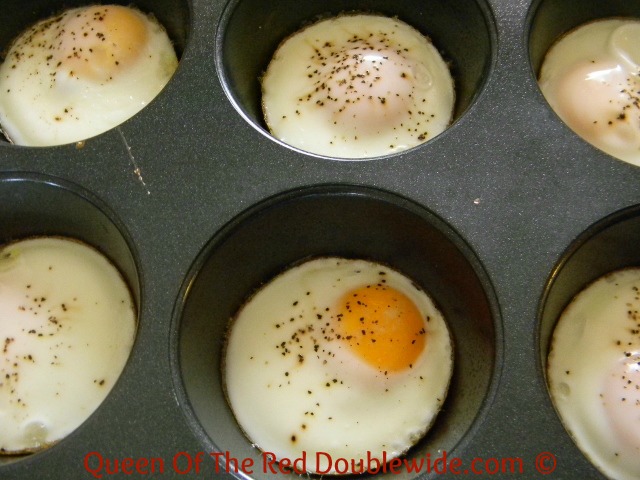 Crack eggs into jumbo muffin cups (grease them first) add salt and pepper and bake at 350 degrees for 10-15 minutes and you have the perfect eggs for those yummy breakfast sandwiches.
Here are some that we've been enjoying….the possibilities are endless!!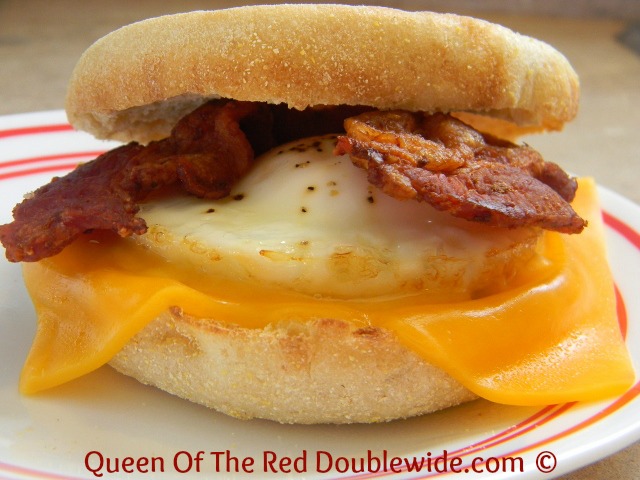 This is a toasted, sour dough English muffin with cheddar cheese, bacon and a perfect egg!
Click here for an easy, mess free way to cook bacon!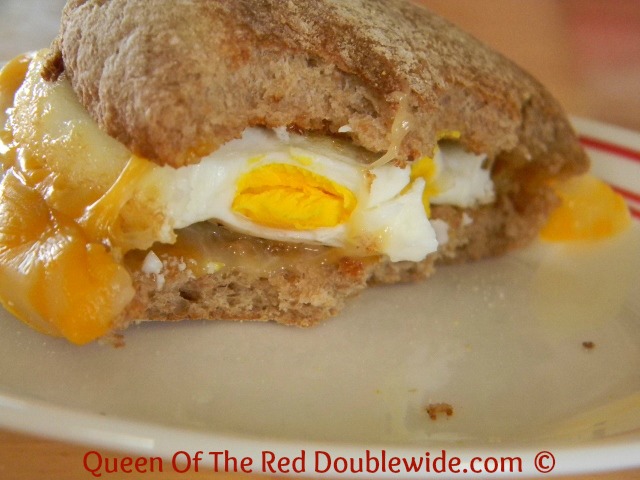 This is a toasted, whole wheat English muffin with egg and cheese. I had to make my 8 year old stop eating so I could get this picture.  She wasn't very patient for some reason??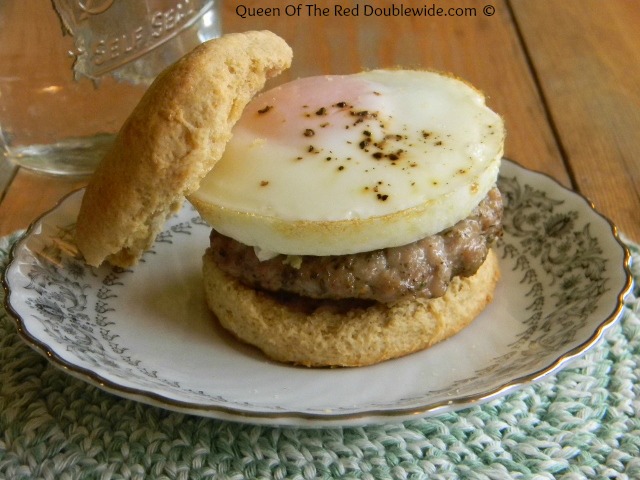 This is a homemade whole wheat biscuit with a sausage patty made with my homemade breakfast sausage seasoning and a perfect egg!