We are going to be out of town for a few days, so I wanted to wish all of you a Happy Fourth of July before we left.  So……HAPPY FOURTH OF JULY EVERYONE!
In Honor of this special holiday I wanted to share something my eight year old daughter wrote earlier this year.  Her language book had asked her to "write a story about our flag" and this is what she wrote: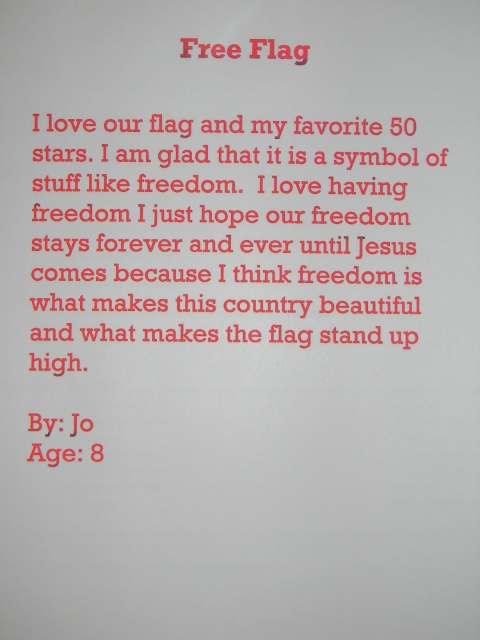 It still brings tears to my eyes when I read it.  It reminds me to thank God (everyday) for the freedoms that we enjoy and pray that no more of those freedoms are taken away from us.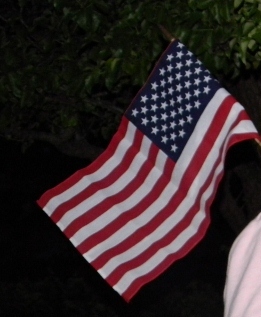 Have a wonderful Independence Day and remember to hold your "Free Flag" up high!