We have been making lots of muffins and quick breads lately.  What goes better with a nice warm muffin than cream cheese?  Honey whipped cream cheese of course!!
This is a great recipe to let the kids help with, it's very simple.
All you need is an eight ounce package of cream cheese, softened and 3 to 4 tablespoons of honey (depending on how sweet you want it).  Whip the cream cheese in a mixing bowl (I used my KitchenAid).  When it's nice and smooth gradually add the honey.  Keep whipping until it's light and fluffy.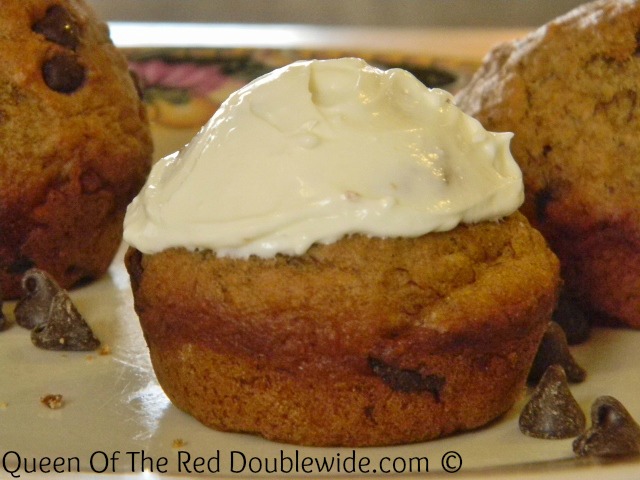 This is honey whipped cream cheese on a Chocolate Chip Banana Muffin.
If you don't want a sweet whipped cream cheese just substitute milk instead of honey.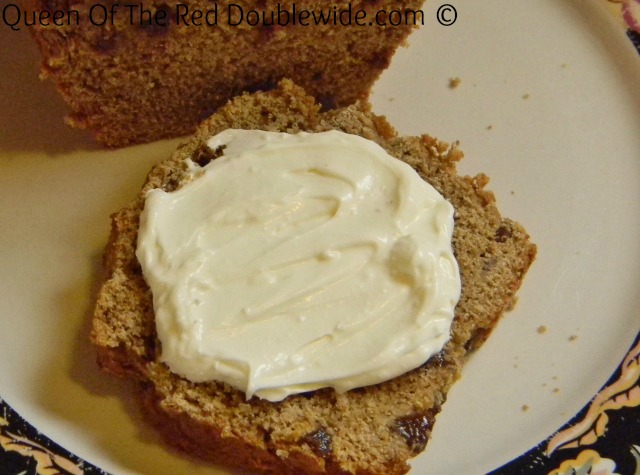 This is Whipped Cream Cheese on Applesauce Raisin Quick Bread.
You can also use maple syrup instead of honey.  Either way this spreadable cream cheese makes any breakfast bread even yummier!  I was thinking of trying in on french toast next time?
This is a lot less expensive than a tub of whipped cream cheese at the store especially if you buy a generic brand package of cream cheese. 🙂