One of Diggers many projects over the winter was to rebuild the deck on his trailer.  He just finished it the other day when we (ok, me) decided the nice new wood needed a little color.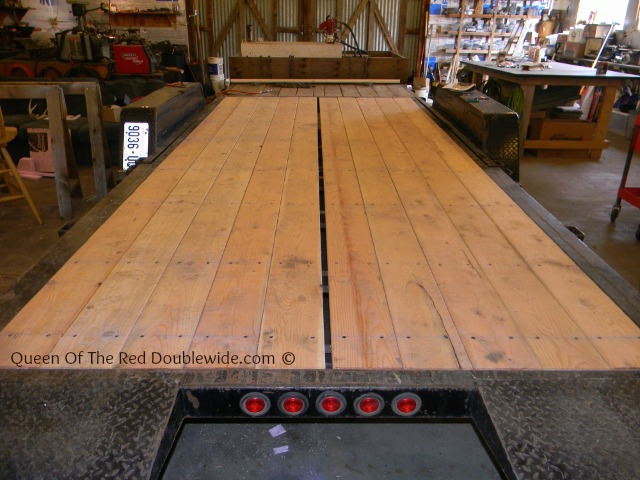 The girls were more than happy to help out!  In fact, they giggled the entire time. 😀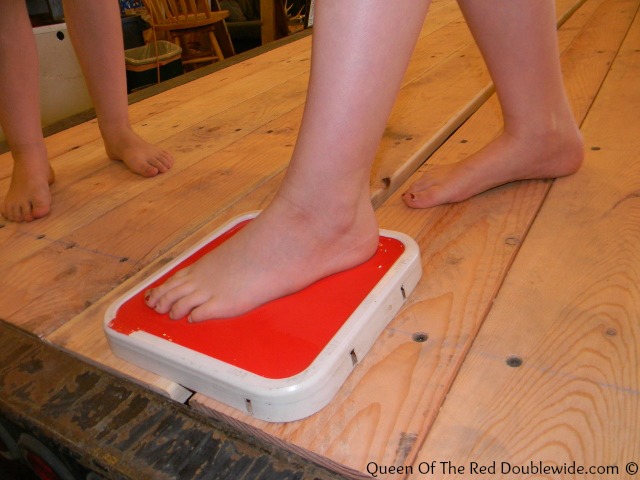 Yes, I was cringing and thinking of the mess!!  Oh, and by the way; wet paint can be very slippery!
But the smiles and giggles were worth it!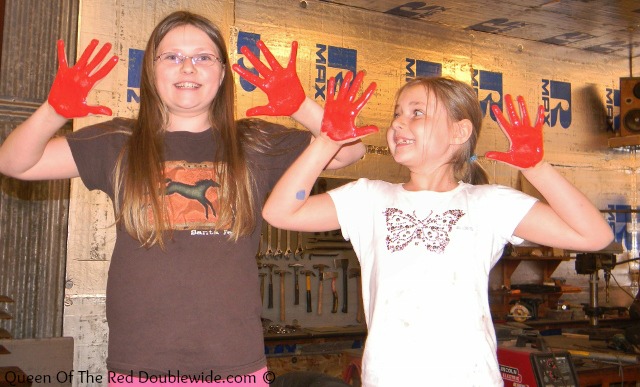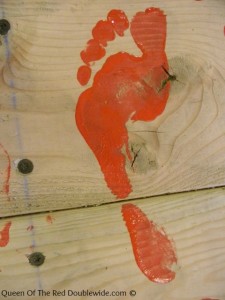 Now every time Digger loads or unloads his excavator he will think of his giggly girls. 🙂