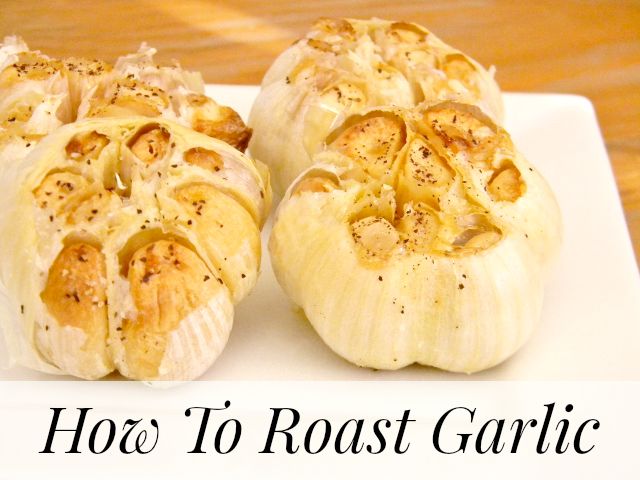 Once upon a time I was at Costco and bought some garlic……..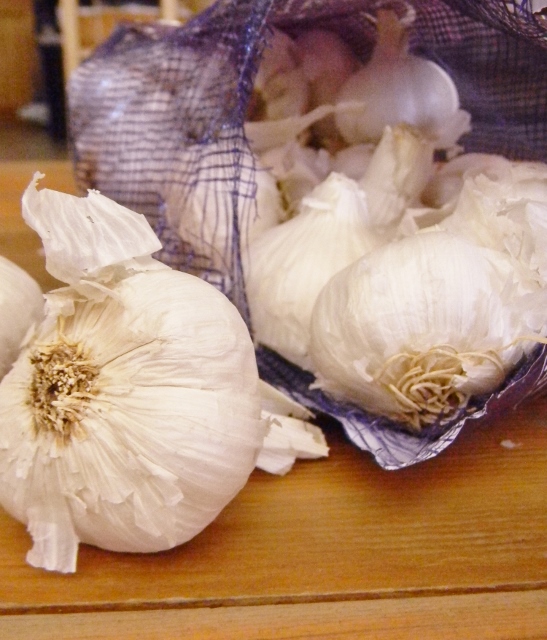 3 pounds of garlic…….then I made 2 batches of my homemade bug spray and used 2 heads of garlic.  Leaving me with 2 pounds 13 ounces.  Soooo I thought and thought about what to do with the ridiculous amount of garlic hanging out in my kitchen (other than moving the awkward bag around every time I cleaned).  I eventually remembered my mom talking about roasting garlic in the oven.  I decided to give it a try.  Soooo glad I did!
This is how I did it: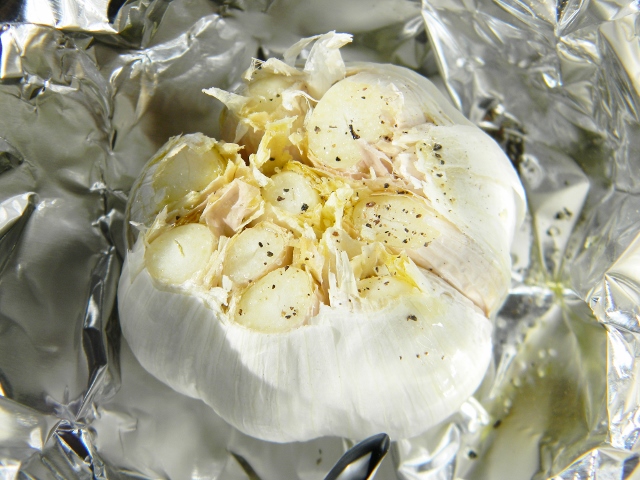 I cut the top off of each head of garlic (just enough to expose each clove).  Then placed it on a piece of tin foil and poured a little olive oil over the top (about 2 teaspoons on each) to fill in the cracks around each clove.  I sprinkled some salt and pepper on each one and wrapped the foil around them.  Then placed them in a muffin tin: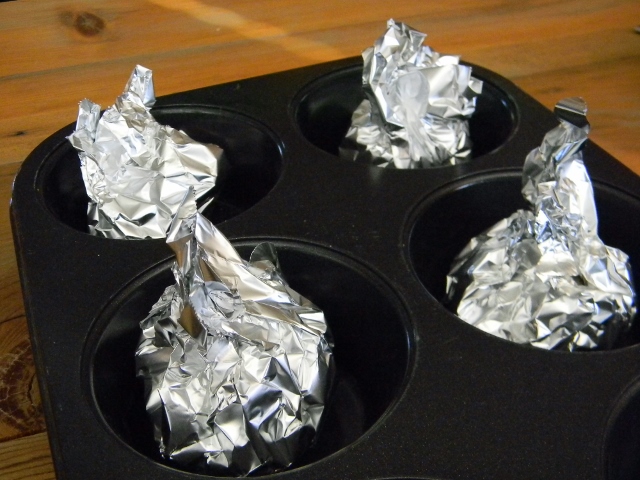 I put them in a 400 degree oven for 30 minutes, (my home smelled like garlic heaven) and that's it!  If you want them to brown a bit more you can pull the foil back and stick them back in the oven for about 5 more minutes.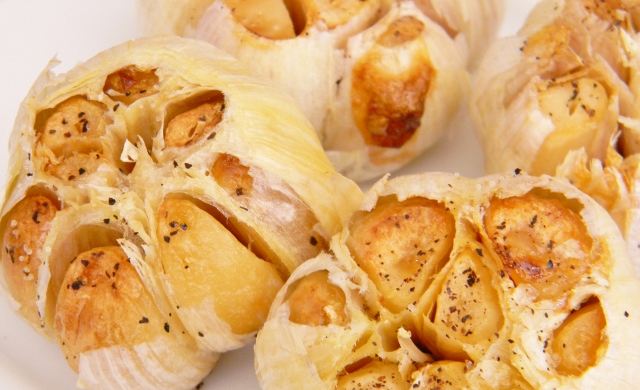 It was so simple and extremely delicious!  At this point I have used roasted garlic in salads, mashed potatoes, spaghetti sauce, a veggie and pasta dish and today I'm putting it in some crusty bread I'm making.  That big bag of garlic didn't last long, now I need to grow my own garlic next year. 🙂
The End