Our garden got off to a slow start this year.  To make a long story short, we couldn't plant the garden until the chicken proof fence was up and hey,… it's been a busy spring!!
We are making slow progress in good spirits though.
The fence is finished! (Around the garden…)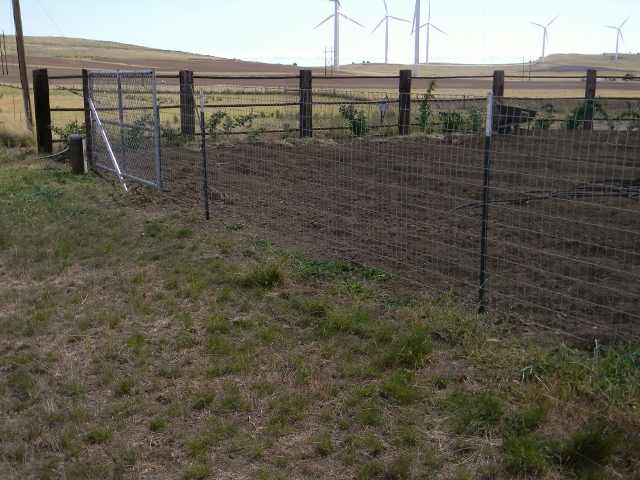 The chickens are locked out (for the most part).  They really don't like that their favorite dust baths are no longer available. 🙂  They decided that this tiny patch of dirt would have to do.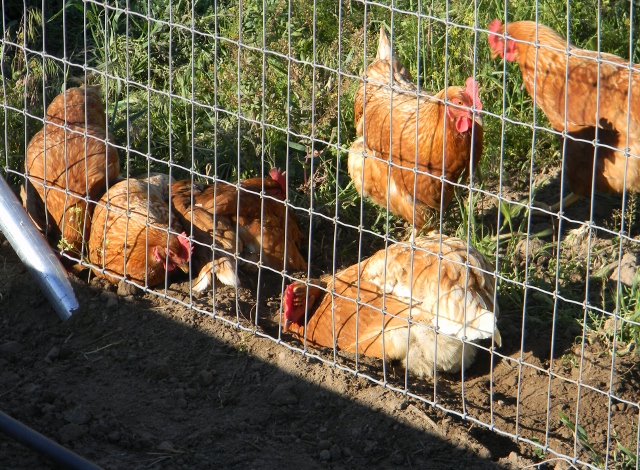 Most of the irrigation is finished.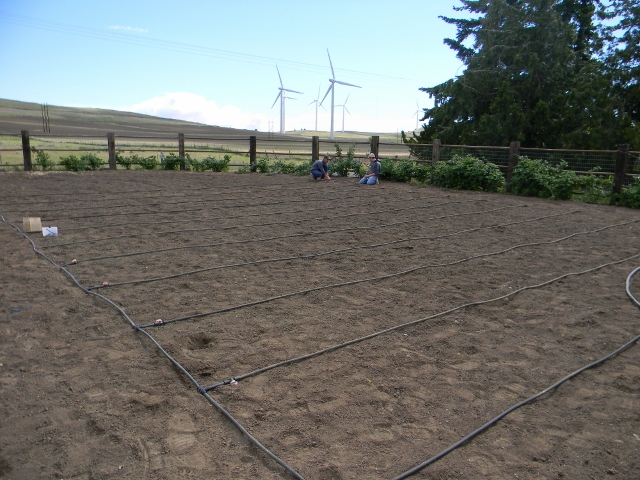 The seeds are planted… Almost all of them!  This is the box of heirloom vegetable seed packets I ordered, and this fall I'm hoping to harvest enough seed for next years garden.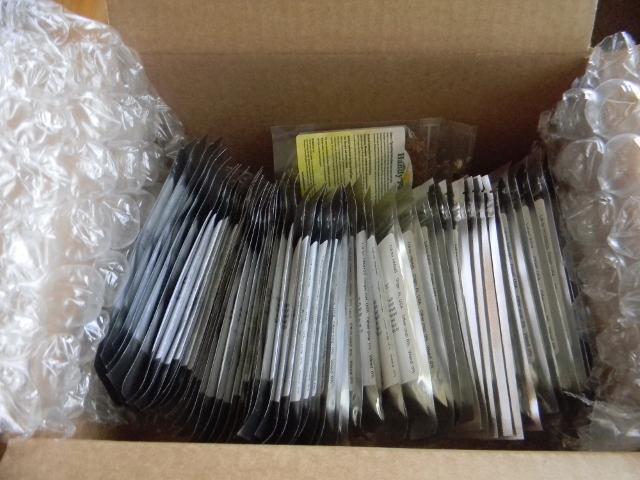 One week old corn and beans!
It's amazing how fast everything pops up! (once it actually gets planted)
This is the biggest garden we've ever had and the progress is slow, but there is progress. 🙂
How is your garden doing?  Is it a work in progress too?