Happy Halloween!
Here are a few pictures of our month.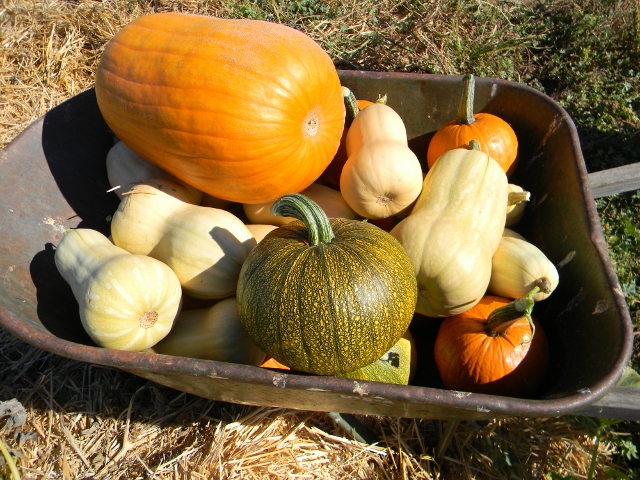 We harvested 4 wheelbarrow loads of squash and pumpkins out of the garden!  We gave away A LOT and still have plenty to eat through the winter.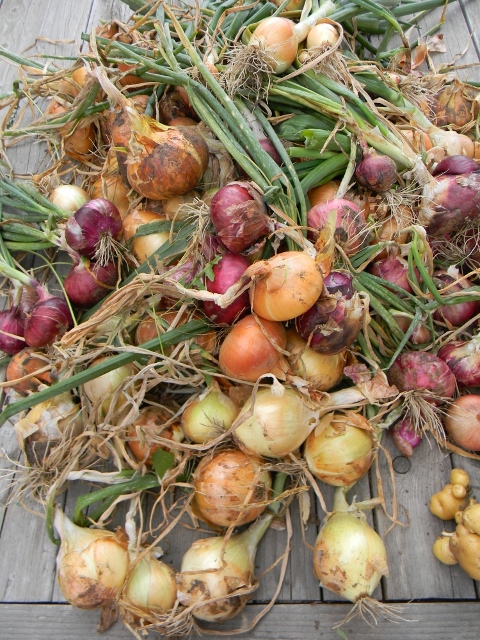 I'm so happy with our onion harvest this year.
Jo's puppy, Rebel.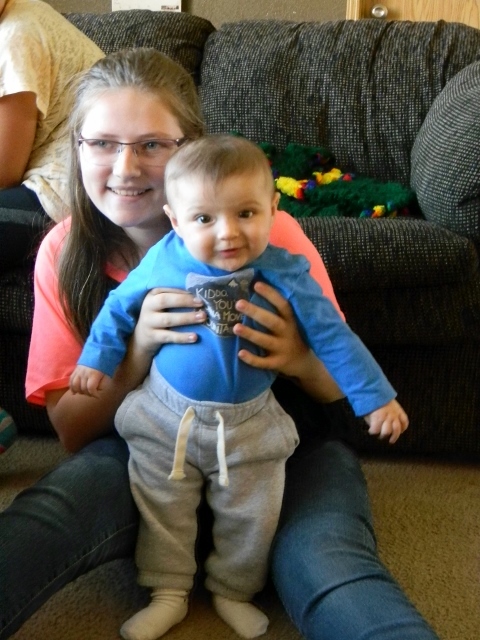 The cutest nephew came to visit!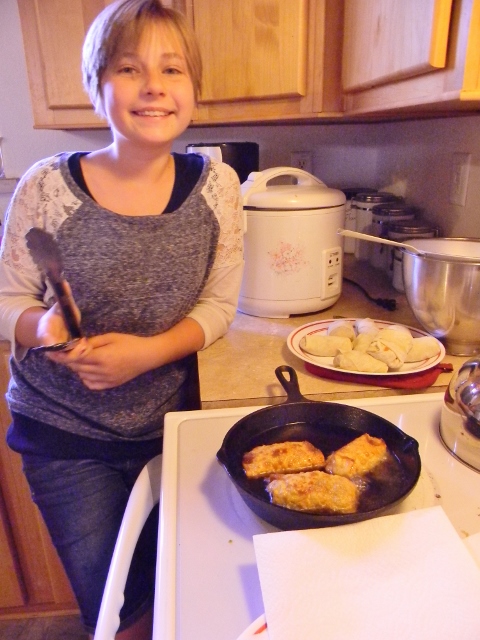 Jo made shrimp egg rolls for a school project.  They were honestly the best I've ever tasted….she got an A, I LOVE homeschooling. 🙂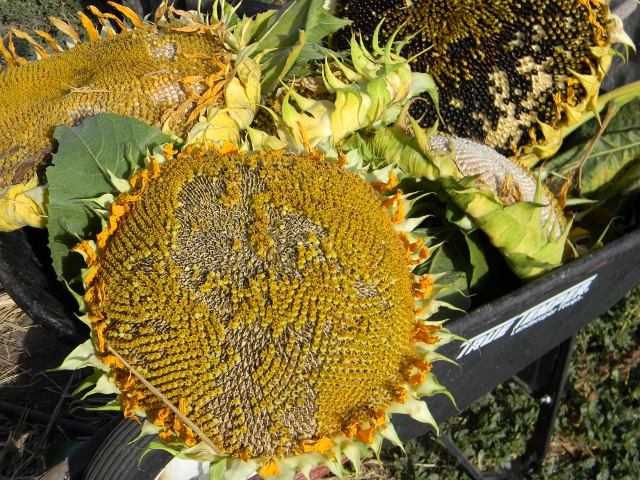 We also finished harvesting the sunflowers.  The chickens will love these this winter.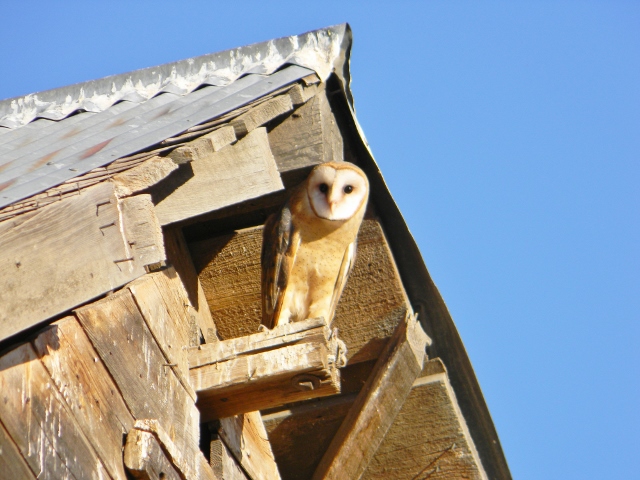 The barn owl came back for a visit.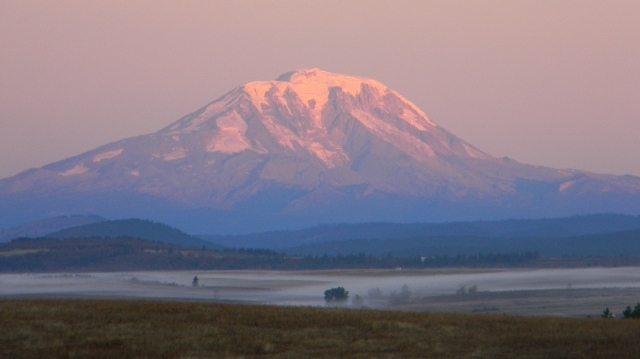 Warning, scary chicken ahead…..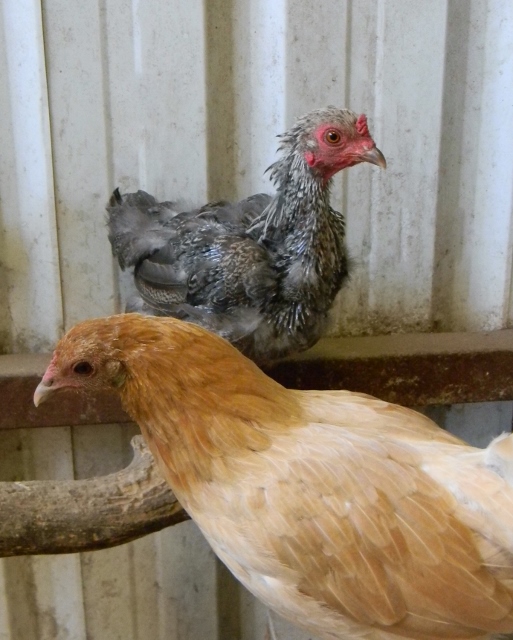 Poor, poor, poor Tiny….molting season is not being good to her!  Last month she won a grand champion ribbon and this month she would definitely win the ugliest chicken award. 🙂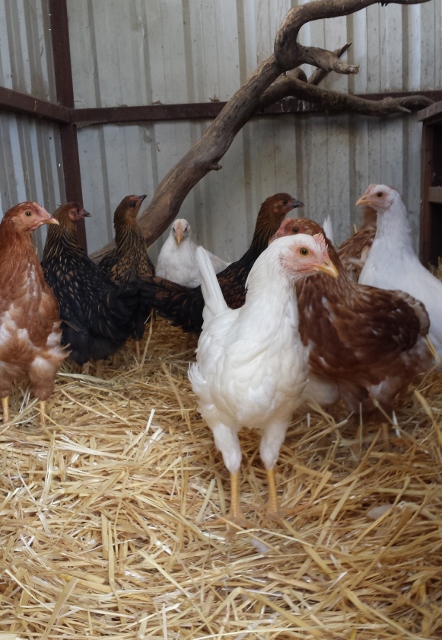 These little ladies out grew the small coop so we moved them to the big one.  I keep pointing to the nesting boxes and telling them to get with it!  Unfortunately, I still have two months to wait.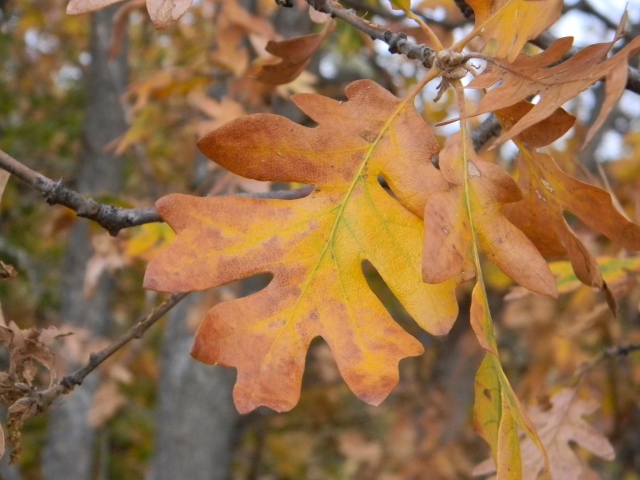 Love all the fall colors!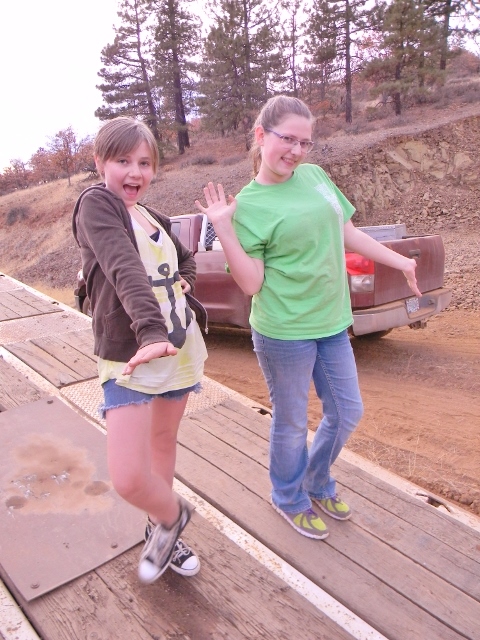 These two have been giggling for days because we are headed to the Oregon Coast on Monday.  Their bags have been packed for about a week now.   🙂
I just got an Instagram account and I'm a little obsessed! (it's so fun!)  So come follow along! (the icon is above my picture at the top of this screen) I'll be sharing photos of our beach trip next week, and any other pics I snap with my phone.
Hope you all have a blessed November!