This is a post for all you Stinky fans out there.  If you've never heard of Stinky and want to know how Stinky got her name and why she is so special to us, click here.
When my girls picked out the hens they wanted to take to the fair.  Stinky was an obvious choice.   She is the most docile of all our chickens (given her history) and very easy to handle.
Over the past few weeks Jo, has been packing her around, singing to her, and training her to stand on the picnic table.  When you show a chicken they should stand on the table in front of you without being held there.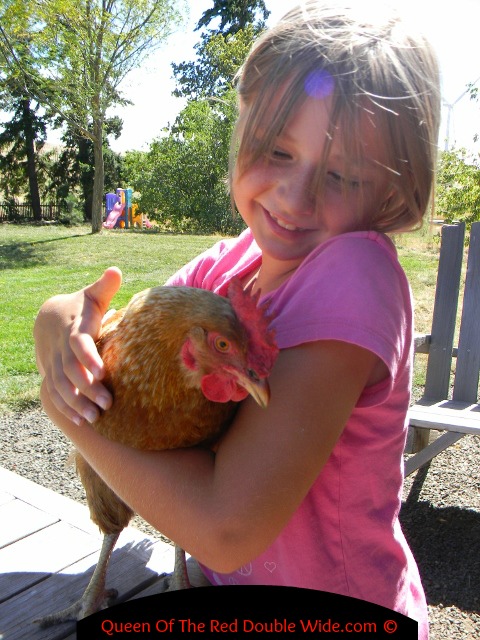 A few times while Jo was "training" Stinky  I would hear her firmly say "Stinky, you stay right here, I'll be right back".  She would leave the chicken on the table, run in the house to tell me something "exciting" or grab something "important" and then run back out.  That darn chicken would stay right where she was told every time, and Jo seemed to have absolute confidence Stinky would be there when she got back every time!
When fair time rolled around, I was not worried about Stinky. 🙂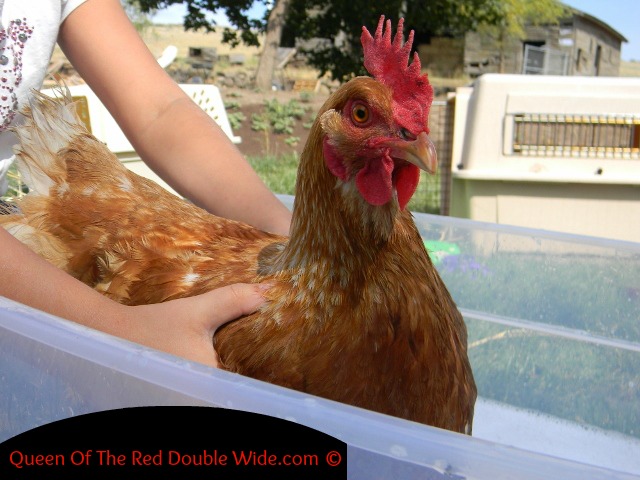 Here she is taking her first bath in preparation for the fair.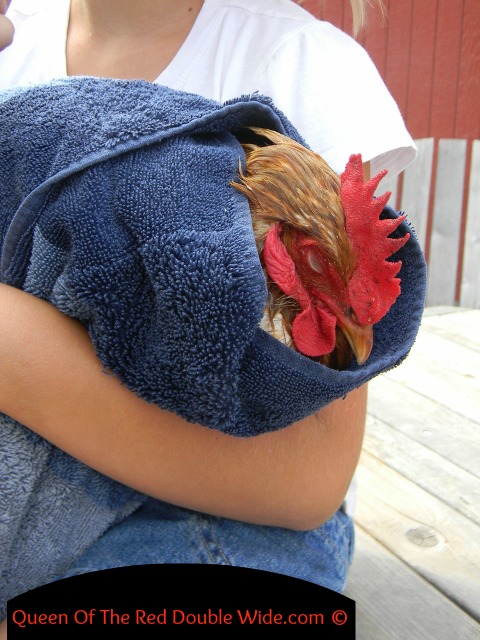 It must have been an exhausting experience because as soon as the bath was over she had a snooze….. 🙂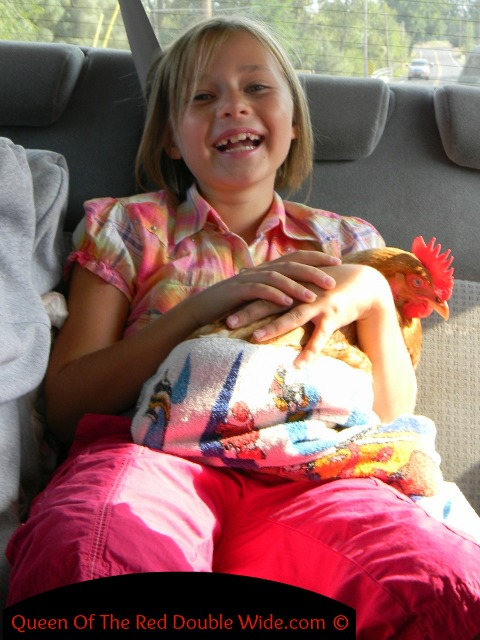 We started our drive to the fair with the hens in a kennel.  Stinky however, would not behave herself and kept picking on poor Goldie.  She wound up riding on Jo's lap…  (I suspect a conspiracy here!)
Jo made sure Stinky got plenty of outside time and they both met new friends.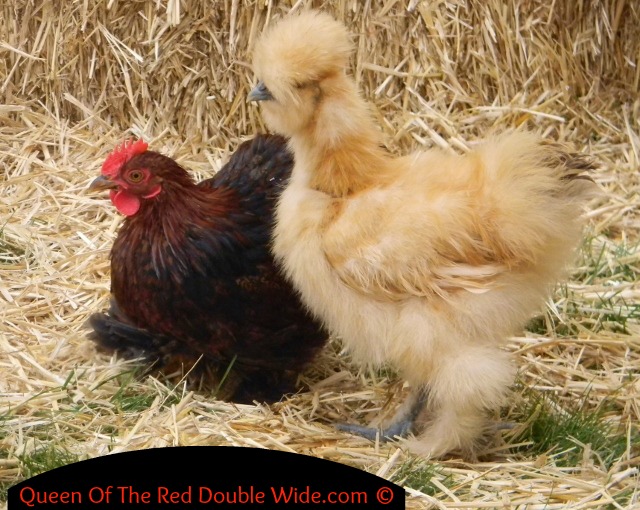 Meet two of Stinky's new friends: Fire and Afro 😀
Show time was a little nerve-wracking for both of them.  But all that "training" paid off!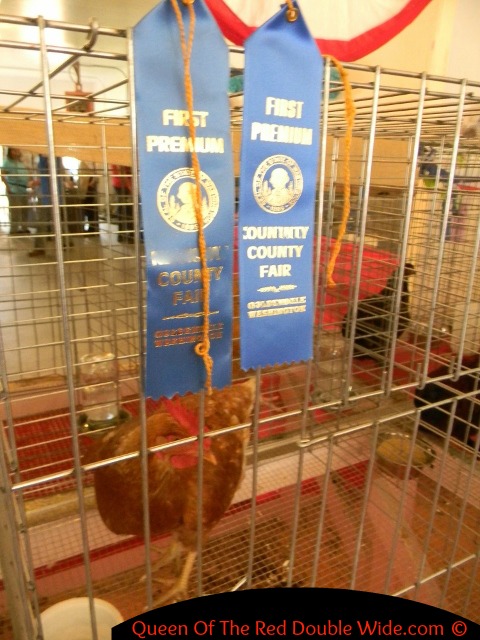 We always knew she was a blue ribbon chicken!!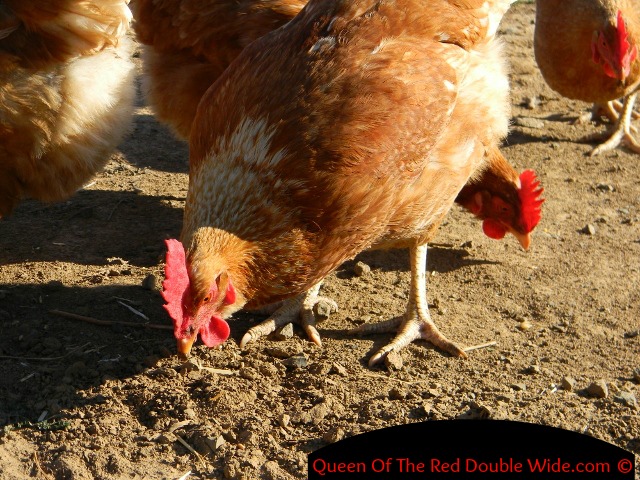 After four eventful days at the fair Stinky was VERY happy to be home with the rest of the ladies!