It's that time of year again, the zucchini is pouring out of the garden.  I love the abundance of this versatile veggie, and have many recipes to use them up.  Zucchini bread has always been a good way to use it up, but this one is a super duper amazing way to use it!  I'm going to freeze lots and lots of zucchini just so I can make this bread all year long. ;D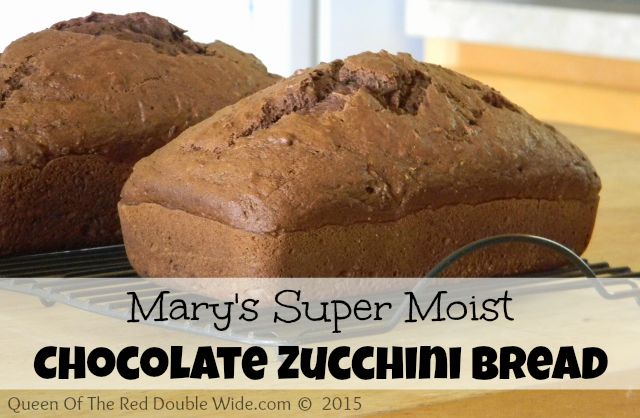 It's so moist and smooth and sweet and wonderful and it all came about by accident.  Mary is the one that first made this, hence the name: "Mary's Super Moist Chocolate Zucchini Bread".  She had a recipe to follow, but we hadn't been shopping for a while and didn't have some of the ingredients, so she "improvised".  We were all pleasantly surprised with the results. 🙂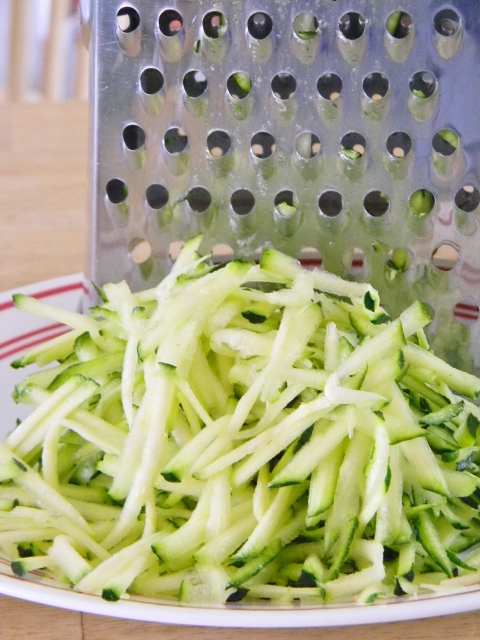 This is not only very tasty but healthier than most quick breads too!

Mary's Moist Chocolate Zucchini Bread (With NO Vegetable Oil)
This will make 2 loaves.
Author:
Queen Of The Red Doublewide
Ingredients
2 cups grated zucchini
3 eggs
1 cup pumpkin puree
2 cups of sugar (I use a bit less)
1 stick melted butter (half a cup)
3 teaspoons ground cinnamon
¼ teaspoon baking powder
1 teaspoon baking soda
½ teaspoon salt
3 and ¼ cups all purpose flour
½ cup cocoa powder
Instructions
Grease two loaf pans and preheat oven to 350 degrees.
Mix the first 5 ingredients until well combined.
Add the rest of the ingredients and mix well.
Divide the batter between the 2 loaf pans.
Bake at 350 degrees for 45 min then lower the temp to 300 degrees and bake an additional 15 minutes.
Remove from the loaf pans and cool completely before cutting.
Another great thing about this bread is you have options!  I love options. 🙂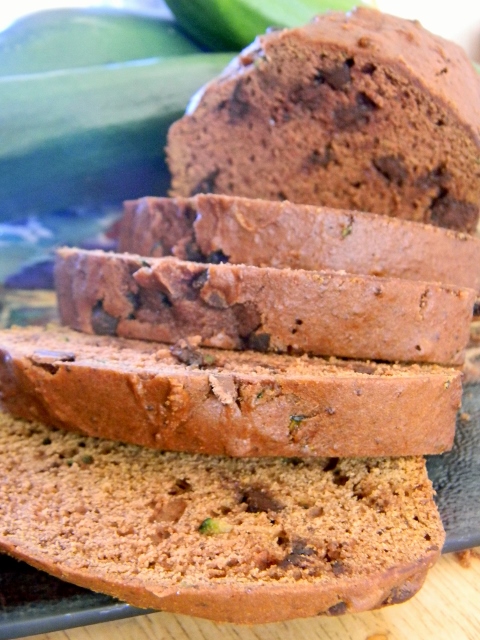 You can add a 3/4 of a cup of chocolate chips and have "Mary's Super Moist Double Chocolate Zucchini Bread" (this is my girls favorite).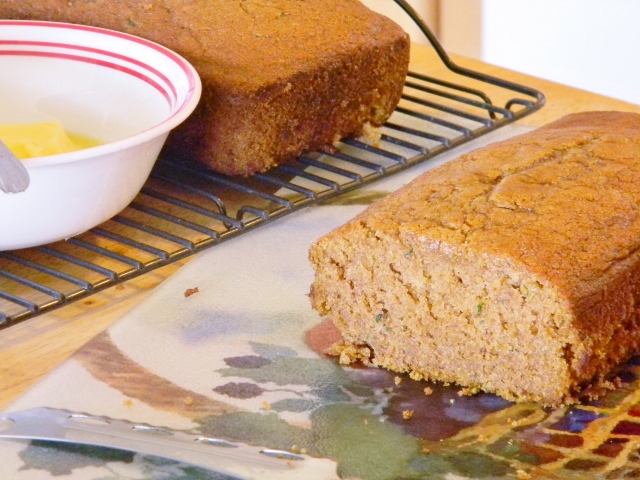 Or you could leave out the cocoa powder and have "Mary's Super Moist Zucchini Bread" and it's still, oh so good!!
Wait, there's more!….We made three batches of this last week (6 loaves).  Six loaves for four people is a bit much, so I froze 2 loaves and took them out yesterday for breakfast and took some to our Bible study.  They froze VERY well and I think they might have even tasted better from the freezer!?!? WHAT?
I have noticed that while this bread is delicious still warm from the oven, it's very crumbly if you don't let it cool completely first.  Its even easier to cut after being in a zip lock bag over night.  But, it tastes great ANY time. 🙂