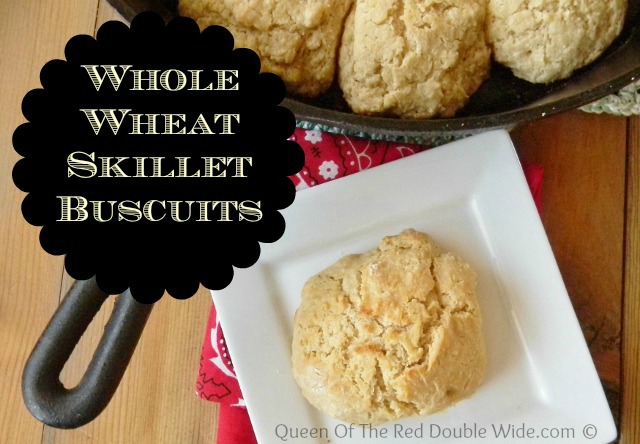 Over Christmas break I had time to do some long over due deep cleaning in the red double wide.  I also did some purging and lots of STUFF went out the door, but when I came across my cast iron skillet I decided it was time to re-season it and put it to work.  It was a lot dusty and a little rusty.  Here are a couple before and after pics.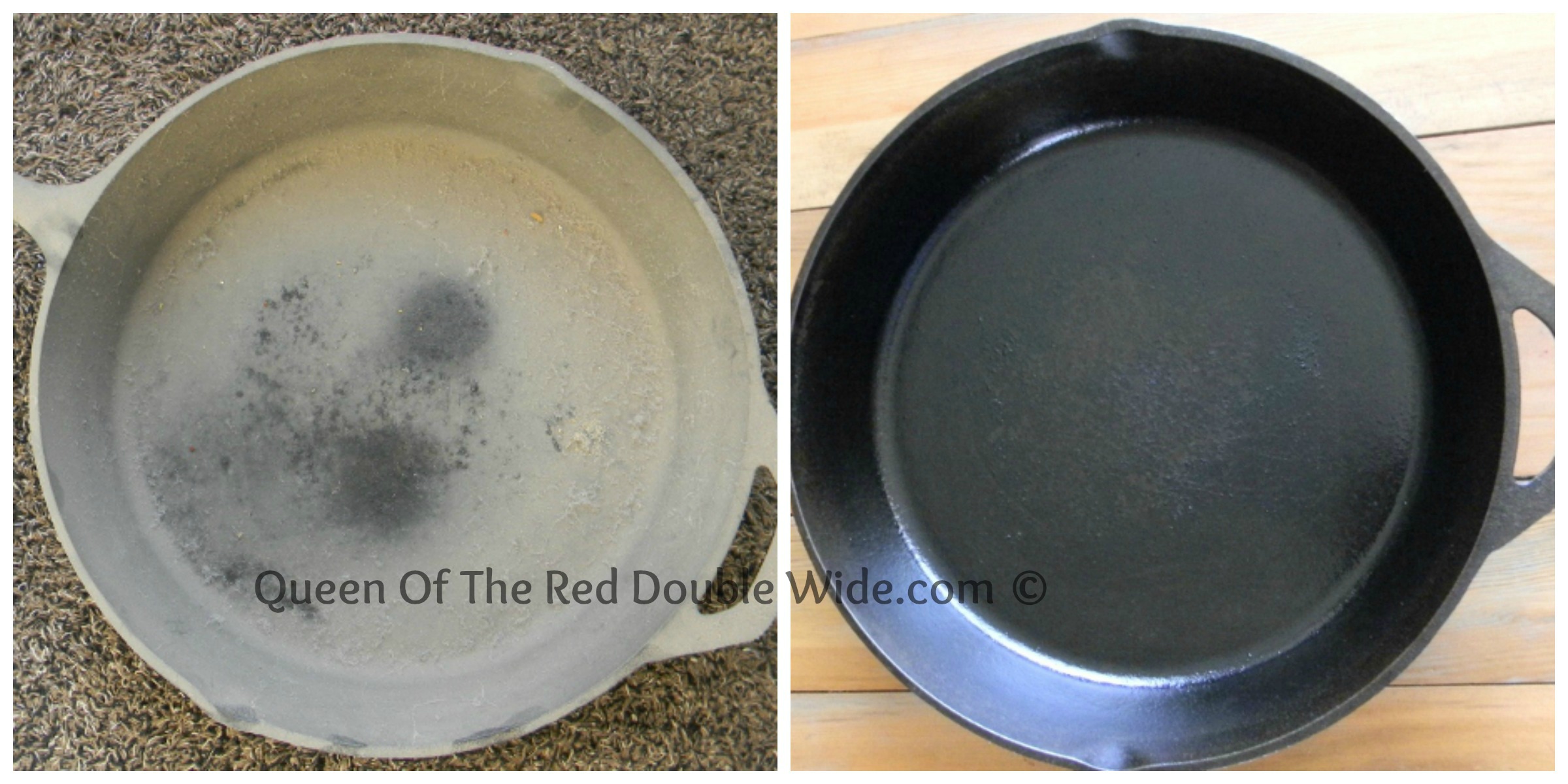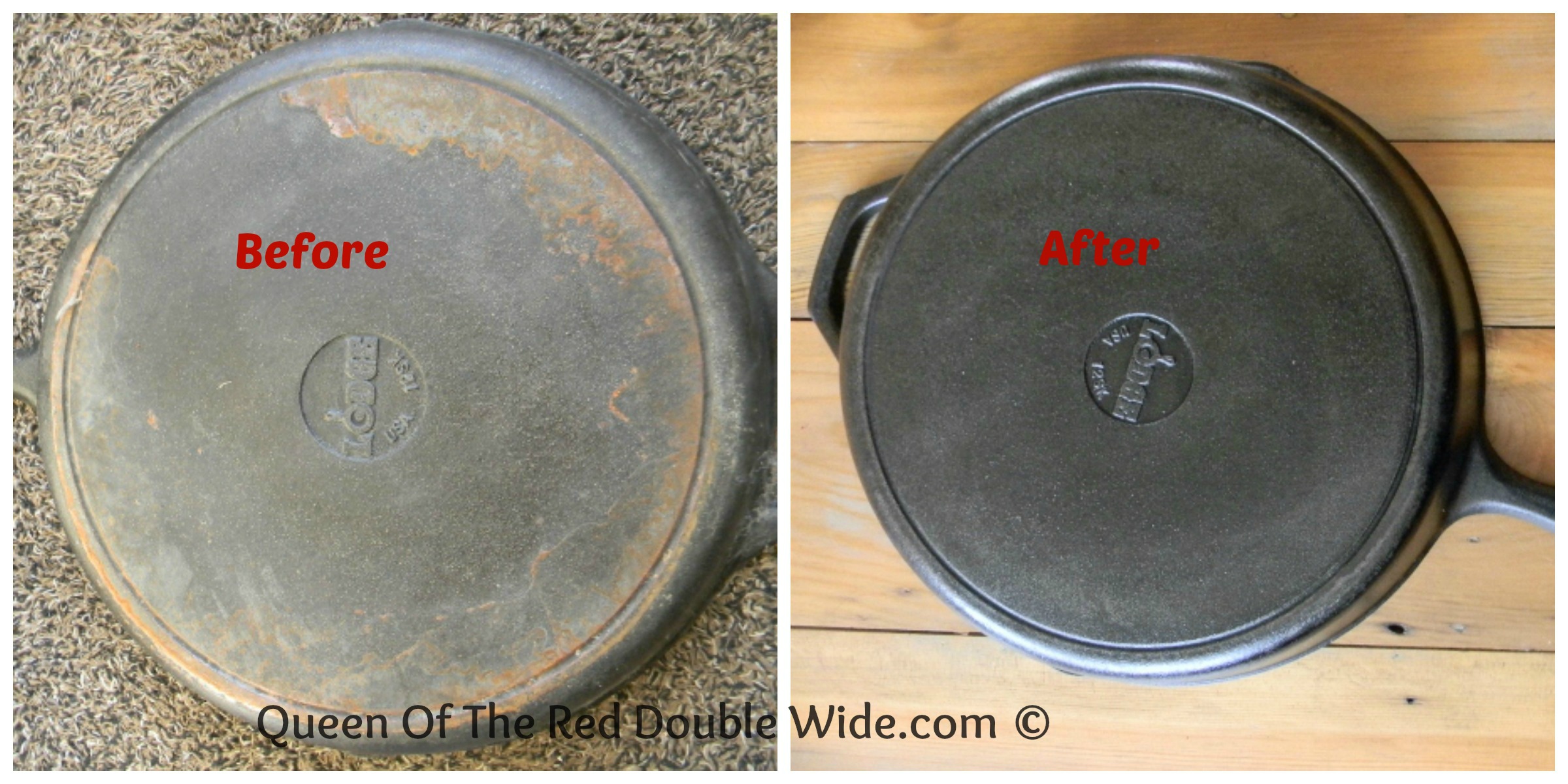 I had put this poor skillet in hiding shortly after my mom gave it to me….Why, you ask?  Well I knew nothing about cast iron and the whole seasoning thing kind of intimidated me.  Then, the first thing I attempted to cook was eggs……ya, they didn't turn out so great!!  By not so great, I mean a smoking, smelly, skillet with bits of crunchy black eggs.  After that the top shelf in the laundry room seemed like a good home for the cast iron skillet.  Recently I have come across some blogging posts about caring for your cast iron and some recipes that work well with it.  They made it sound easy enough, so I thought I would give it a try.  It made me feel a little better to read that though it's not impossible, eggs are not the easiest thing to cook in cast iron.  🙂  I have decided to stay away from eggs until I am a more seasoned (haha) cast iron cook!
These biscuits are the first thing I made in my skillet.  They turned out GREAT.  They are light, flavorful, quick, and my favorite EASY!

Whole Wheat Cast Iron Skillet Biscuits
Author:
Queen Of The Red Double Wide adapted this recipe from crunchyrock.com
Ingredients
2 cups whole wheat pastry flour
1 tablespoon sugar
3 teaspoons baking powder
½ teaspoon salt
⅛ teaspoon baking soda
¼ cup butter
1¼ cup buttermilk
2 tablespoons melted butter
1 cup flour
Instructions
Preheat the oven to 475 degrees
Stir together the flour, sugar, baking powder, salt, and baking soda in a mixing bowl.
With a pastry blender, or your hands, cut the butter into the flour mixture until the butter is about the size of peas.
Add the buttermilk to the mixture and stir just until combined, then let it sit for a few minutes.
In a separate bowl place the additional 1 cup of flour.
Scoop about ¼ cup of biscuit mixture out and gently toss it in the flour. Lightly shake off excess flour and place it in a greased 10 inch cast iron skillet.
Continue with the other biscuits, you will end up with about 10 biscuits.
Pour the additional 2 tablespoons of melted butter over the biscuits.
Bake for 16-18 minutes.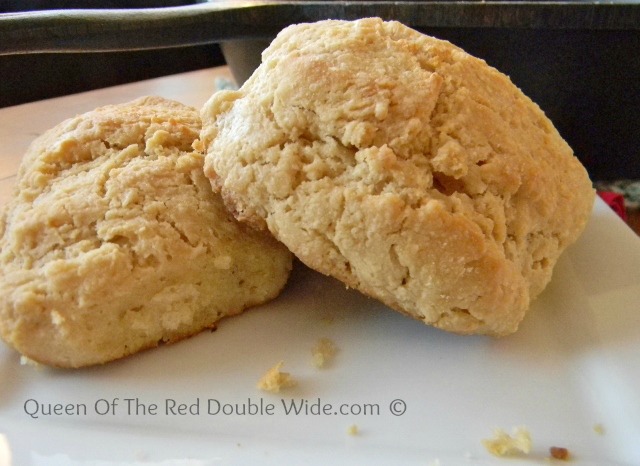 Note: This recipe is for a 10 inch skillet and mine is a 12 inch.  That's why the biscuits look so small in the pan. 🙂  If you don't have a cast iron skillet you can use a cake pan.
This recipe also works using 1 cup of all purpose flour and 1 cup whole wheat flour instead of 2 cups whole wheat pastry flour.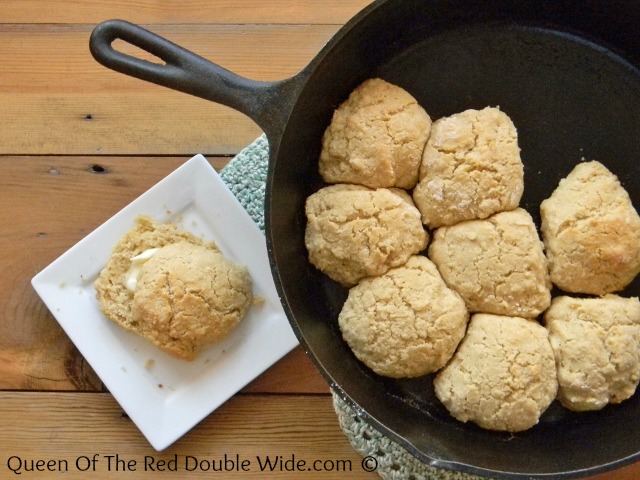 This recipe was adapted from:  crunchyrock.com
This post was shared at: Clever Chicks Blog Hop – Inspiration Monday – The Homestead Barn Hop – The Backyard Farming Connection Hop – Tuesday With a Twist – The HomeAcre Hop – The Homemaking Party – Frugal Days Sustainable Ways – From The Farm Blog Hop – Weekend Potluck – Simple Saturdays Blog Hop –