Happy June everyone!  The weather is so summer like here (96 today)  but, we are still a week and a half away from finishing up the school year.  I'm to the point that I'm counting down the hours instead of the days….bring on summer vacation!  The weather has been so warm that we have been able to get tons of stuff done outside this spring.  My garden is planted and everything is up!!  I think that's a record for us, I'm usually still trying to get things in the ground towards the end of June.
Here is a few pics of what's been going on around here the last couple of months.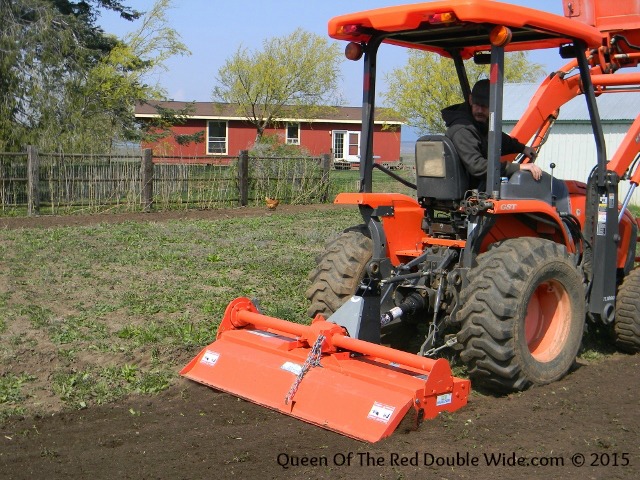 Digger tilled the garden at the beginning of April.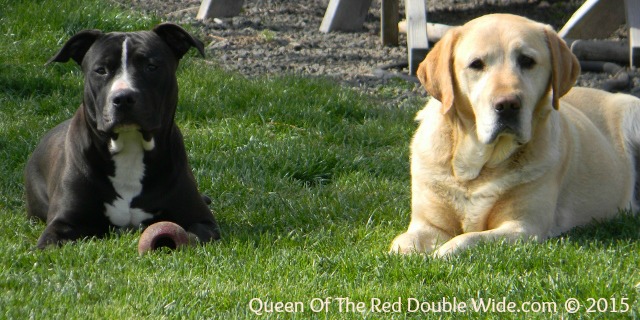 Best buddies keeping an eye on everything.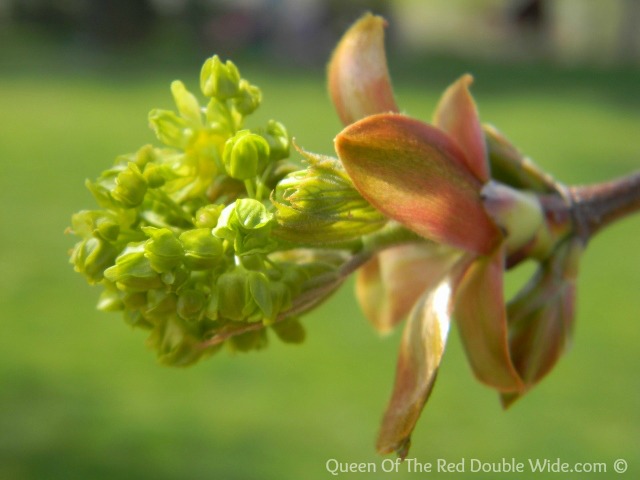 Maple tree in the spring.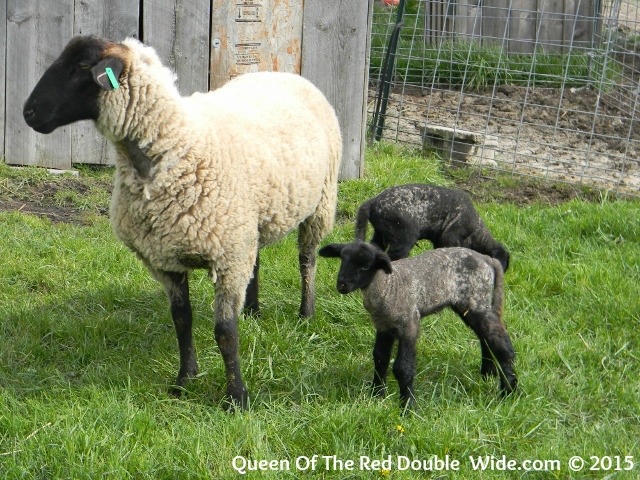 My sisters ewes lambed in early April.  These cuties will be her 4-H lambs.  I love me some baby lambs…..I just don't want them at my house. 🙂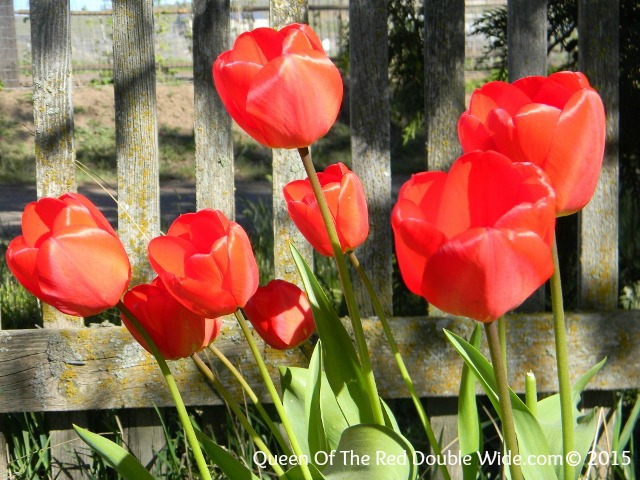 Oh how I LOVE spring time!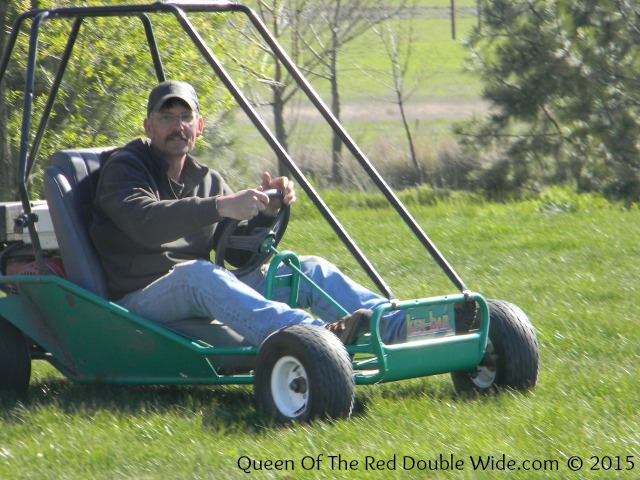 I love this guy too….even more than spring time. 😉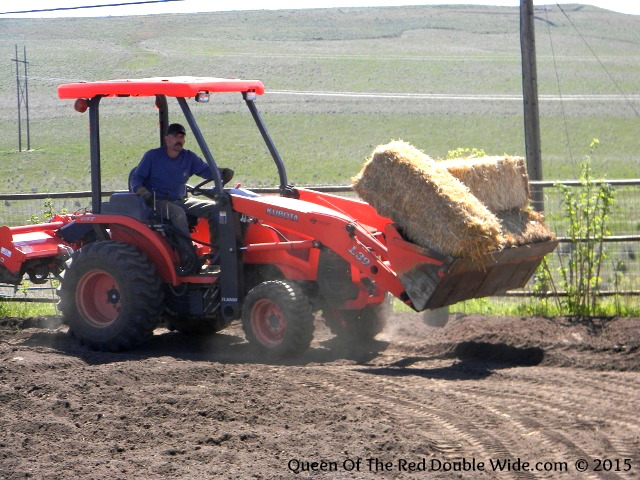 I decided to try the deep mulch method this year in my garden.  Digger dumped a bunch of straw bails in the garden for me.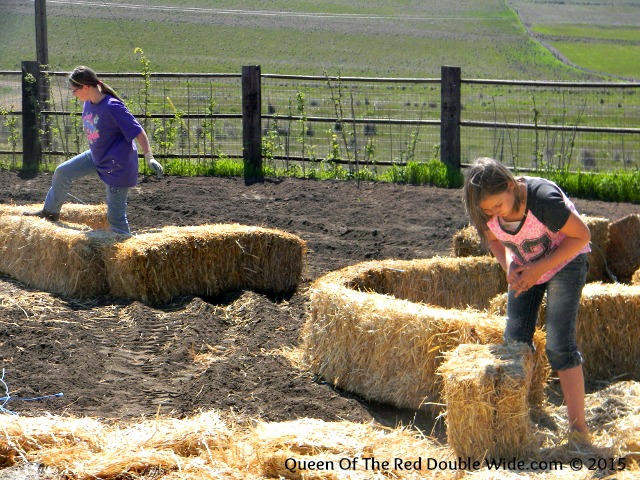 The girls helped me spread the straw.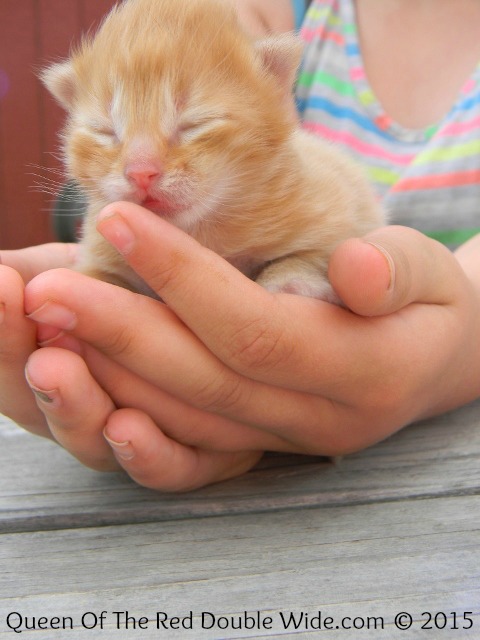 Jo's favorite part of spring is barn kittens.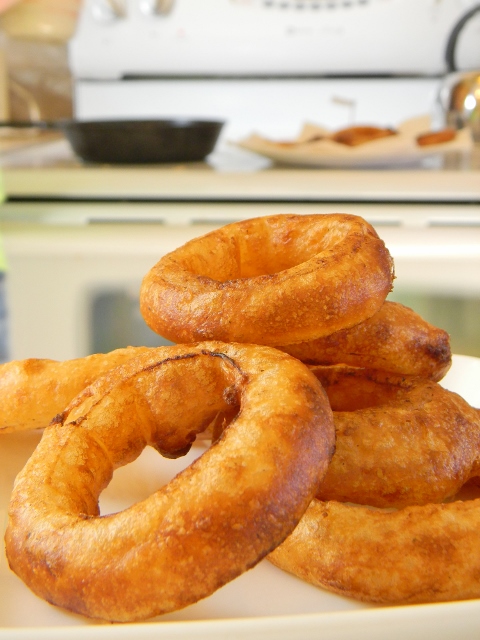 Some friends gave us an abundance of onions.  Homemade beer battered onion rings are AMAZING!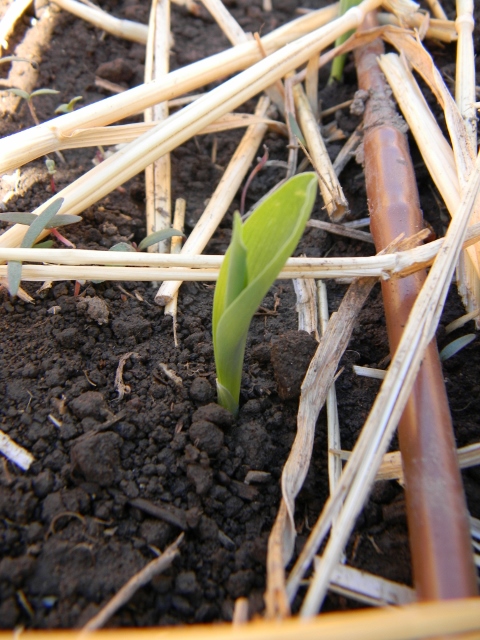 Baby corn!
More pics of my growing garden and maybe the recipe for the onion rings will be coming soon! 😉
Have a great June and may our great God bless you abundantly!