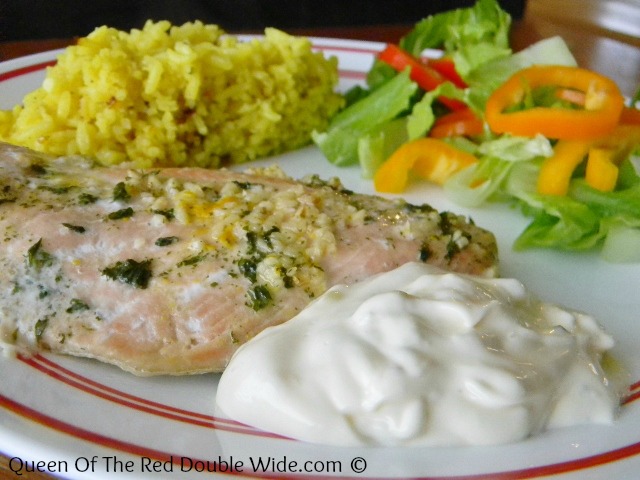 We don't have fish too often, but when we do I like to have tartar sauce to serve with it.  A couple years ago I realized it was rather stupid to keep buying bottles of tartar sauce, use them once and place them in the fridge for next time.  "Next time" usually didn't come until it was to late to salvage the rest of the bottle or it had been long lost in the depths of the refrigerator.  So I found this easy homemade tartar sauce recipe and we have been using it ever since.

Easy Homemade Tartar Sauce
Author:
Queen Of The Red Doublewide
Ingredients
1 cup of mayo
2½ tablespoons sweet relish
1 tablespoon lemon juice
Instructions
Put all the ingredients into a bowl and stir.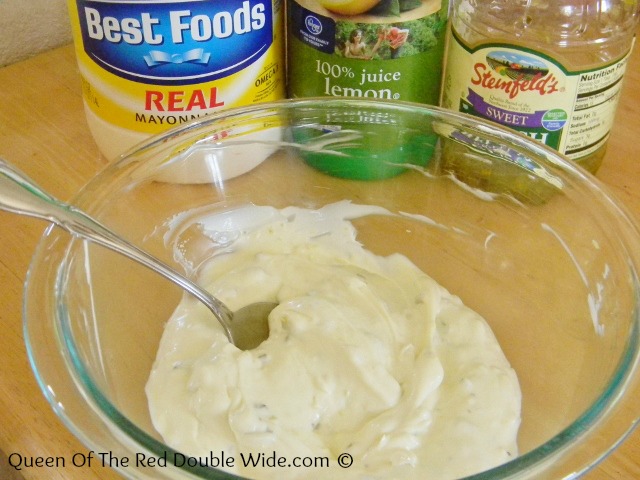 It tastes WAY better than store bought and if we have any leftover I add a little ketchup and it makes a WONDERFUL dipping sauce for fries, tater tots, or pretty much anything you would use ketchup on.  We put it on hamburgers the other night…..yummm!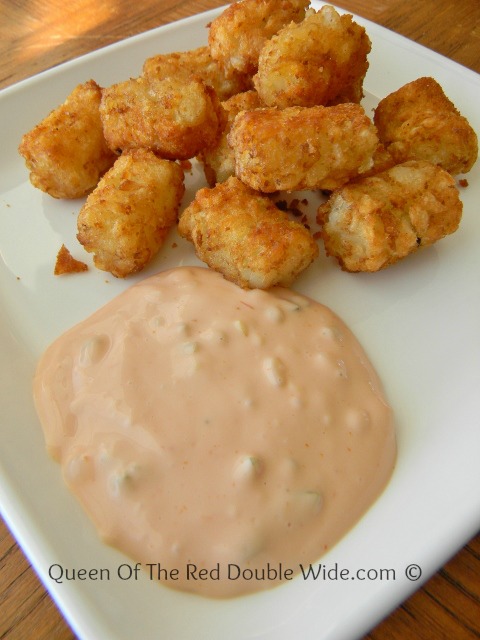 A great tasting, easy, tartar sauce with no waste!
This post was shared at: The Homestead Barn Hop – Weekend Potluck – Thrifty Thursday – From The Farm Blog Hop –