Happy Fall Everyone!
The last days of summer went out with unusually hot temperatures, and the first days of fall came in very wet (for around here anyway).  September brought lots of changes with me going back to teaching at our local Christian School, and the girls going back to school there.  My poor garden has been severely neglected, (it's more like a jungle than a garden) but as you can see we are still harvesting the benefits of our early summer work.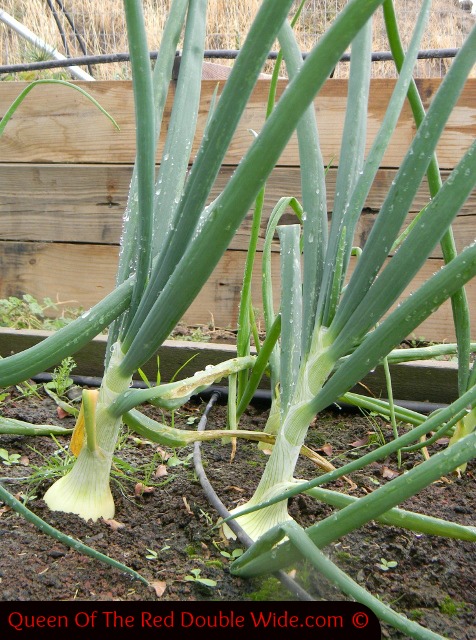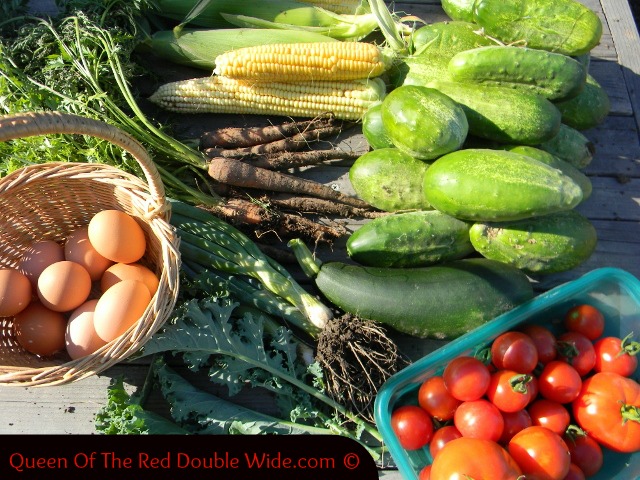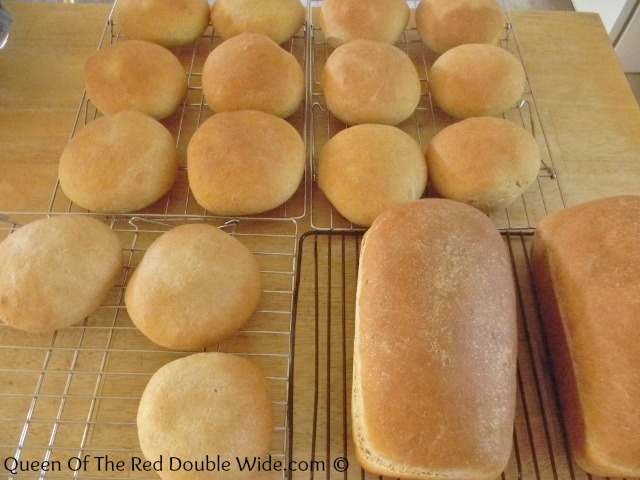 Saturday has become my, baking/laundry/blogging/gardening/chicken coop cleaning day!  I am trying to learn how to plan meals ahead of time and get as much done on the weekends as i can.  I want to keep cooking real food from scratch as much as possible with this new schedule.  This is a big challenge for me, as my organization skills are MINIMAL! (just ask my husband)  Good thing my girls are big enough to help and the men in the house are patient. 😀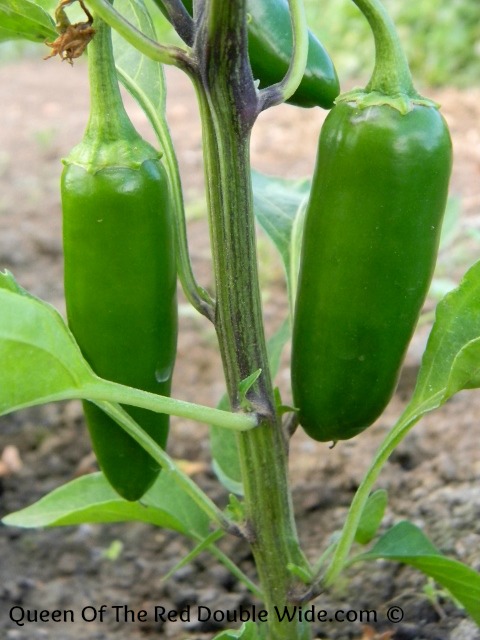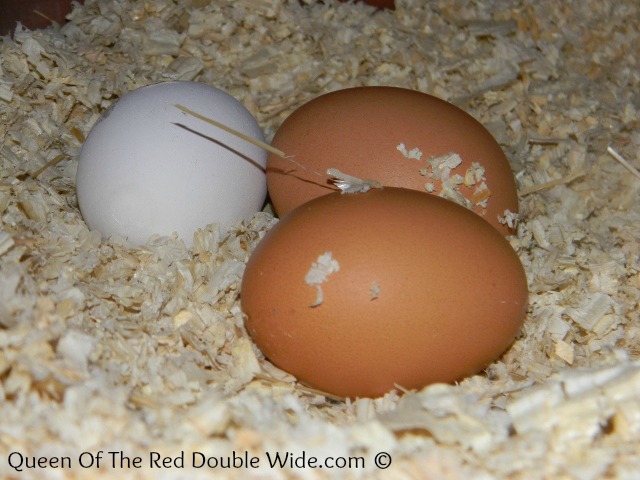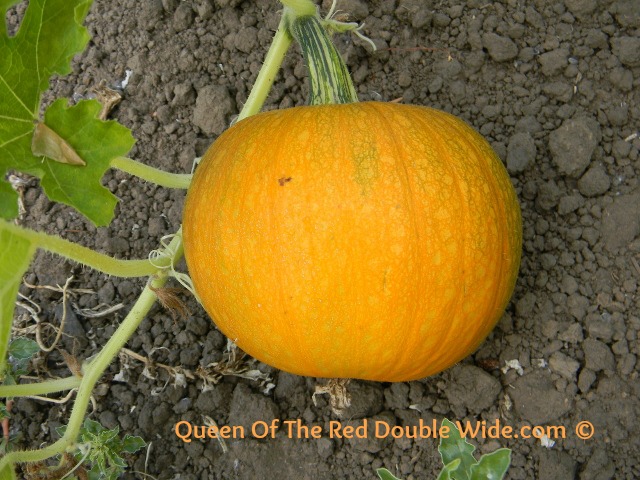 I have learned that gardening is all about NEXT year.  So many things I want to change and do better next spring. I guess that's part of the excitement of a garden. 🙂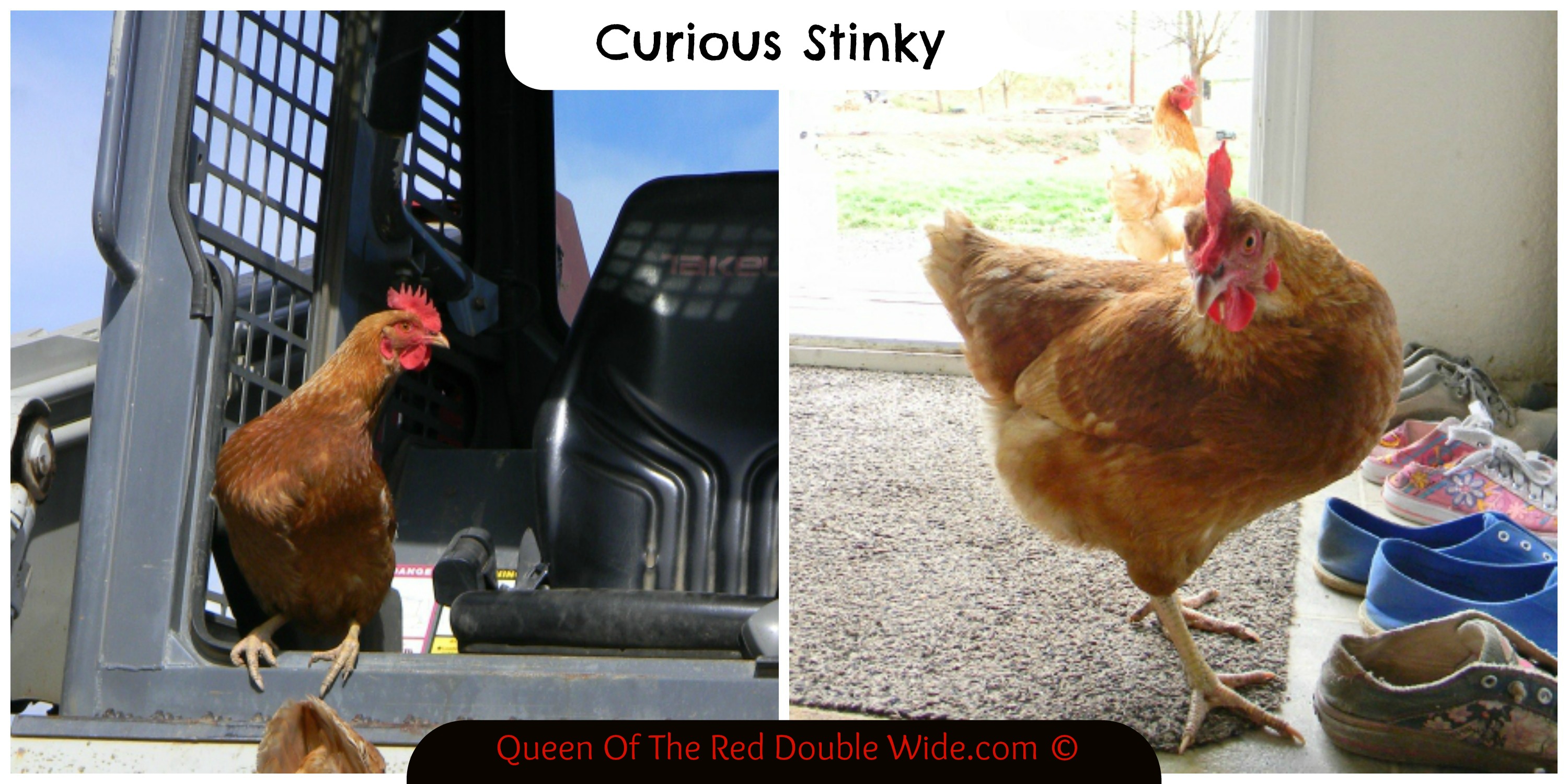 This past month I posted about butchering our Cornish Cross chickens and then I wrote a story about Stinky going to the fair.  After that post I had several people express concern about Stinky someday ending up in the cook pot.  I want to assure everyone that Stinky will live out her free range life here at the Red Double Wide with no fear of ending up in the cook pot! 😀
Thanks for visiting and have a good week!