How I Became Queen!….(of a double wide)
I'll start at the beginning.
I grew up on a little farm in the middle of nowhere. My dad is a farmer and my mom a farmers daughter.  I couldn't have requested more wonderful parents.  Honest, hardworking, God fearing, loving people who try hard to teach their children to be the same.  I have several siblings of whom were all adopted or foster or are just plain part of our family because mom said so…and NO one argues with mom!
I had the privilege of marrying my best friend (Digger) and his two boys (Jade and Dusty) in May of 2001.  They moved into an old farm house with me, that we later bought along with 20 acres.  In 2003 along came Mary (aka little chef) and in 2004 her sister Josephine (aka Jo) arrived.
By 2006 I was getting a little frustrated with our "OLD" farm house.  By "OLD" I mean, no insulation, no foundation, wood heat only, six people using one bathroom, and those were just the minor discomforts.  Snakes in the bathroom, mice on my night stand, a rat in the attic, and termites eating the walls were some of the things that really made me crazy!!!  We discussed all the options for months. (Many, MANY months!!) Should we remodel, build a new house, or bring in a double wide? I finally told my husband that we ARE rednecks, let's live like it; and in April of 2007 I became "Queen Of The Red Double Wide!"  I know not many people would be proud to say they live in a double wide but compared to our old, breezy, farm house, our double wide feels like a mansion!!  Even after 8 years I don't think a day goes by that I don't thank God for my well insulated, rodent and reptile free, dwelling. :0)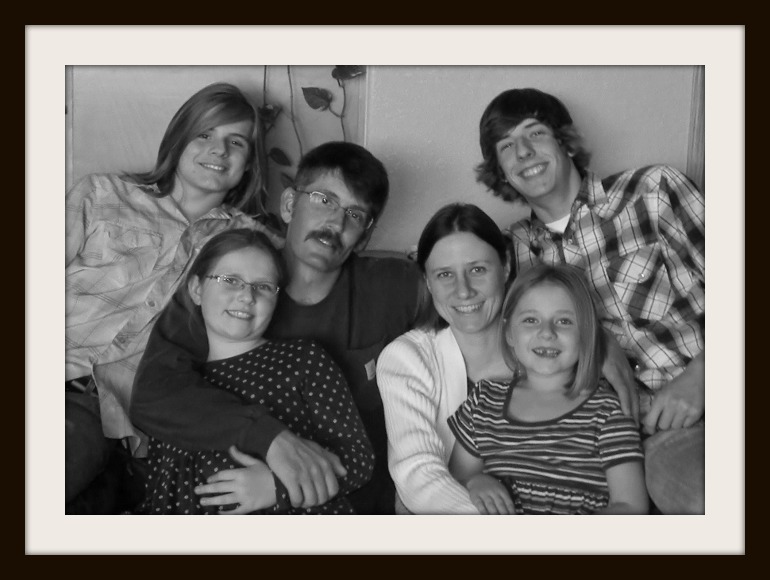 Thanks for visiting, and God bless!