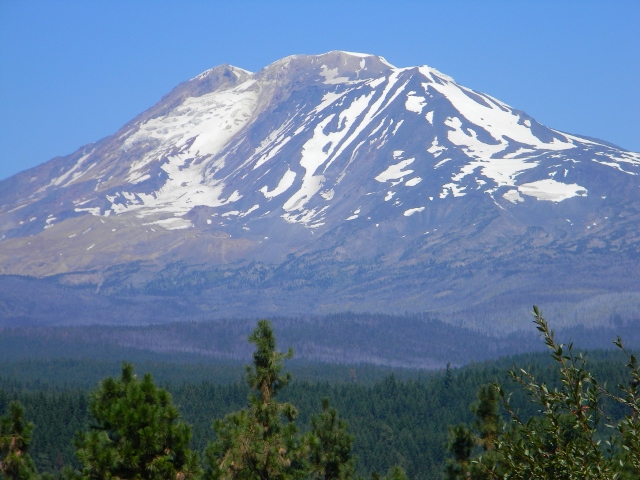 Serving landowners in Klickitat County, Washington: Green Mountain Thinning is committed to a high standard of service and stewardship due to a strong conviction that our forests can and should be reclaimed.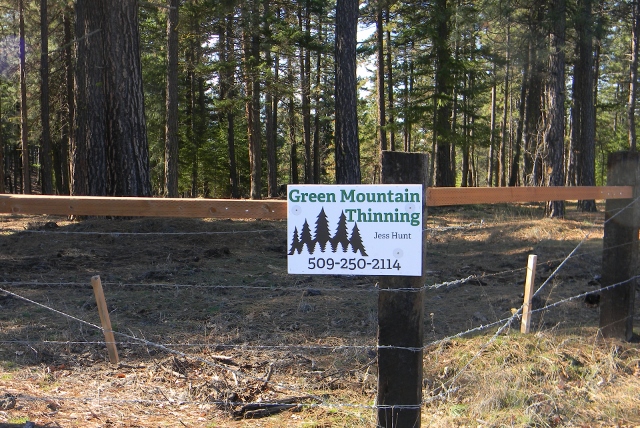 Proper low impact thinning of our forests not only enhances fire fighters abilities to suppress forest fires, but will encourage diverse habitat as well.
 Reducing the tree count per acre (leaving the healthiest trees undamaged) and removing the understory (brush and debris) with the exception of intended pockets of habitat will release the available moisture and nutrients your forest needs to thrive.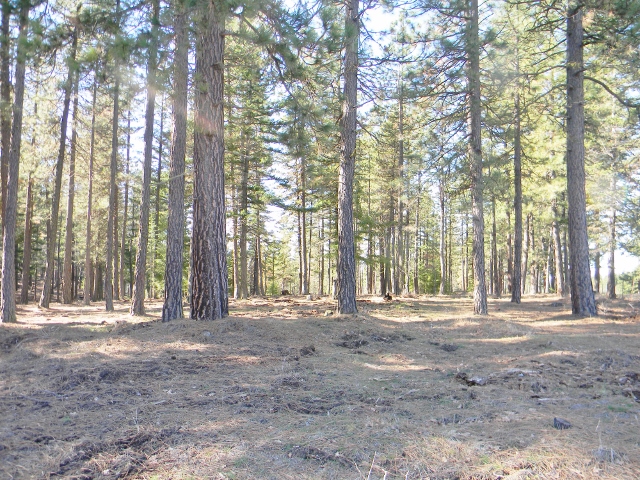 Whether we are working in compliance with the DNR cost share program or custom thinning for specific needs, we are determined to improve forest health in our region for generations to come.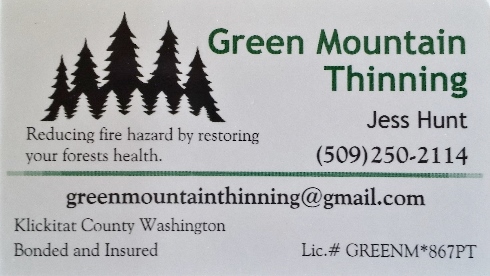 Please call, email or text if you would like a free estimate on thinning your property.
 Green Mountain Thinning