Dipped pretzels are a holiday FAVORITE at our house.  They are not only yummy but extremely fun to make.  There are no limits on the varieties you can make, and they also make easy, inexpensive gifts!!  Here are some examples of what we have made so far this Christmas.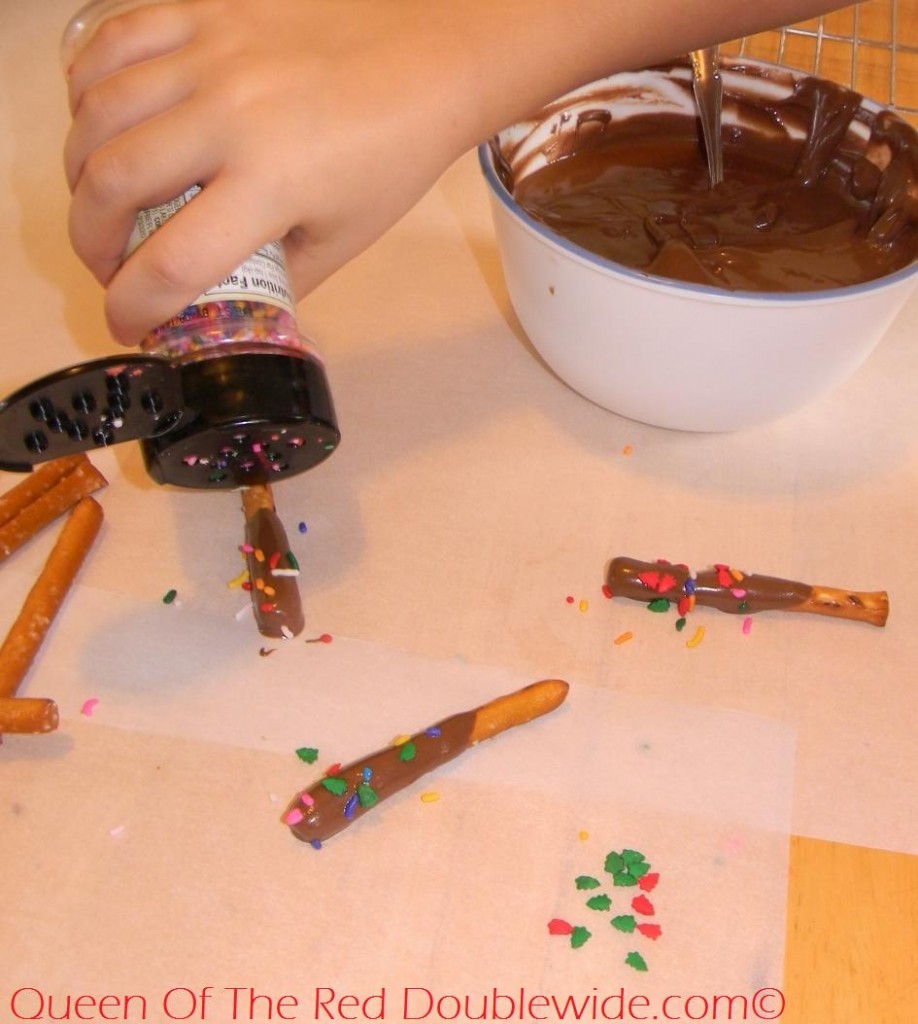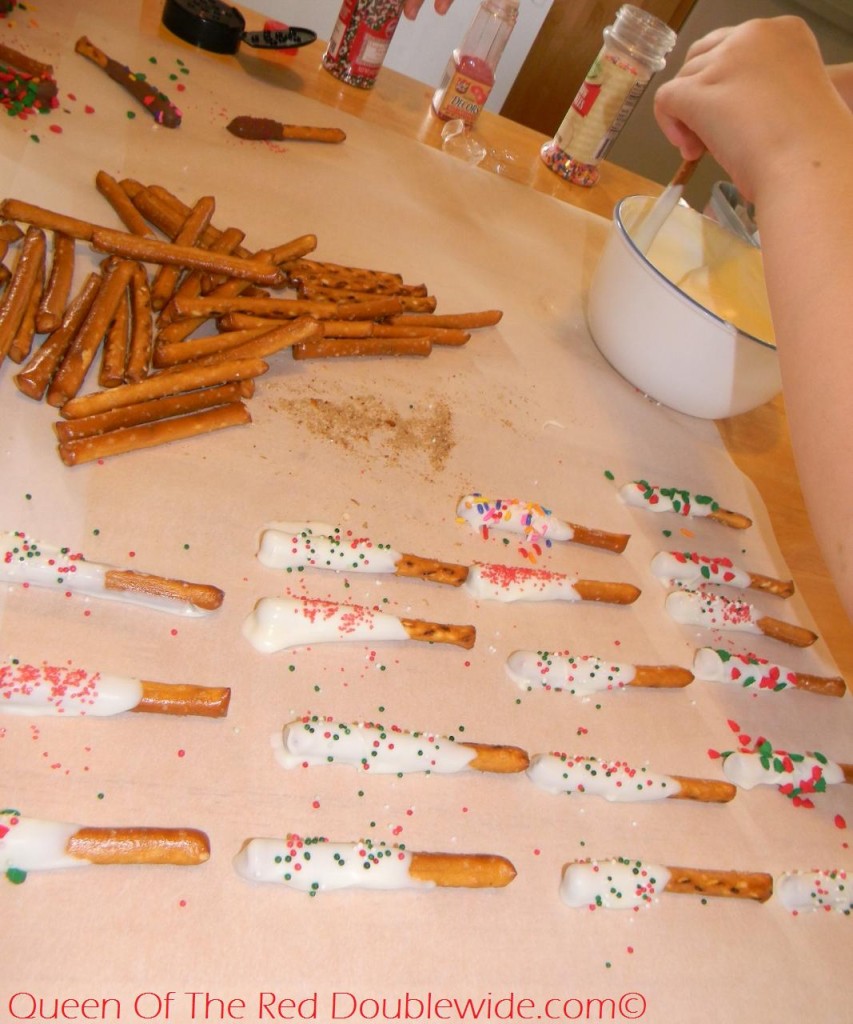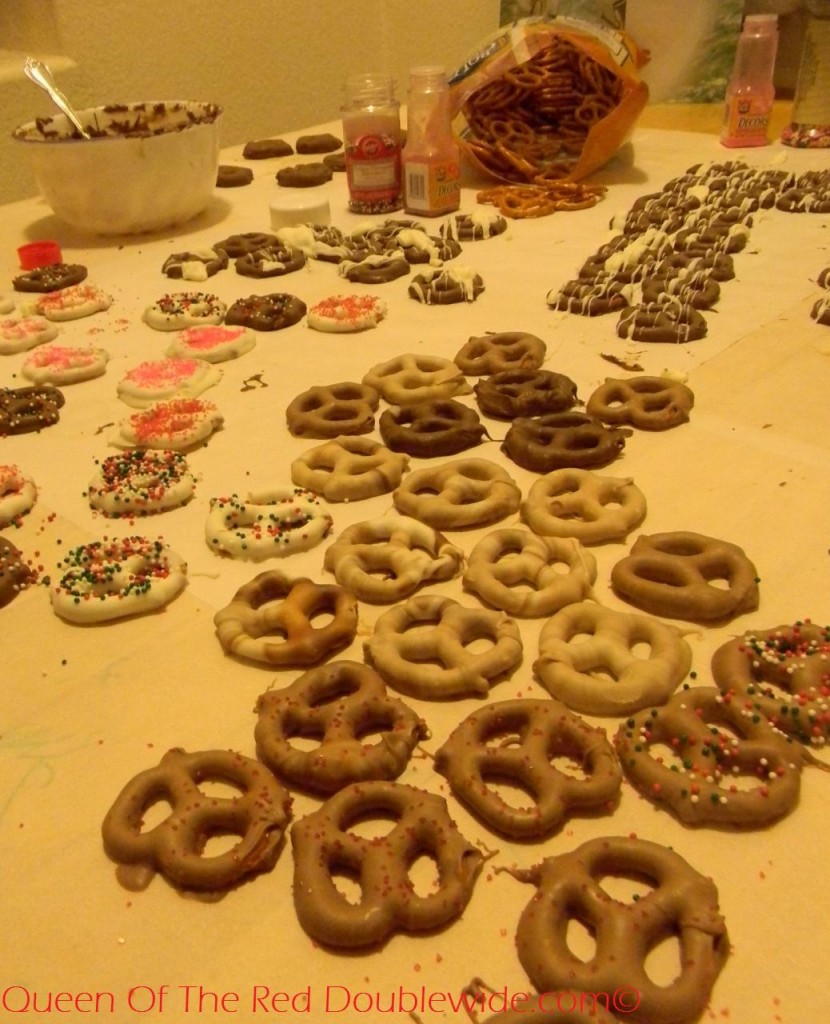 Dipped pretzels are a great idea for Christmas parties, kids can make them all by themselves and as you can see each pretzel is a masterpiece. 🙂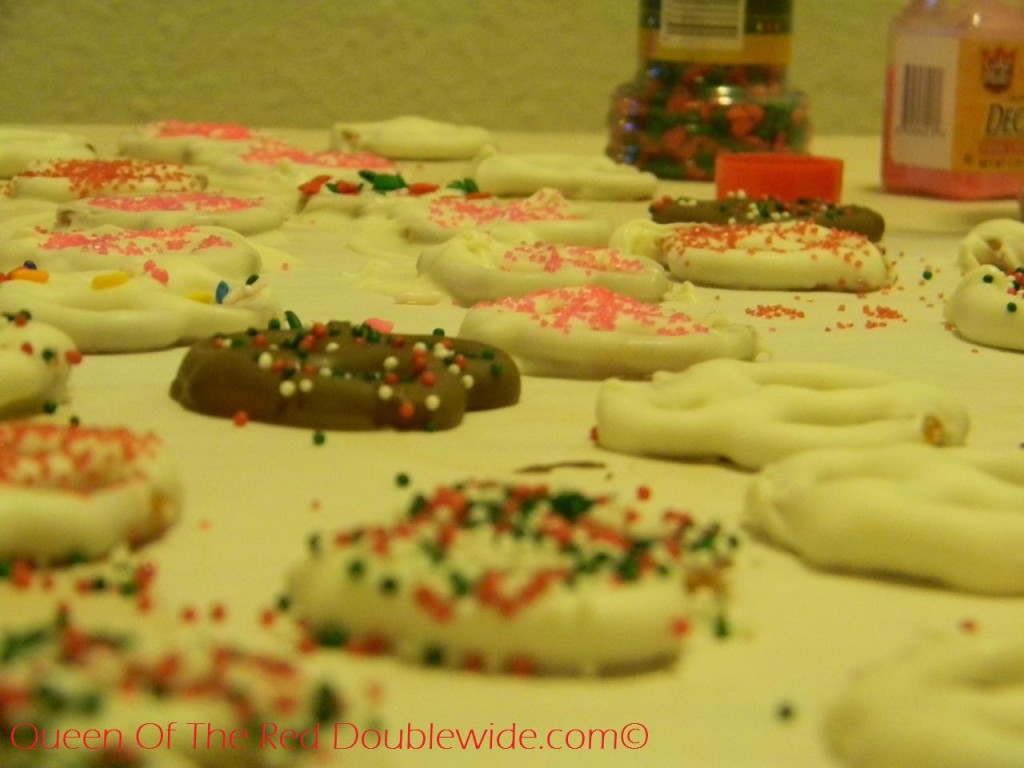 All you need to make these sweet, salty, crunchy goodies is:
Pretzels – Any shape or size and Almond Bark – Chocolate, Vanilla or both.
Melt the Almond bark in a microwave safe bowl following the directions on the package.  Don't over heat it!!  You will end up with a HARD, over cooked mess and there will be no dipping and very sad faces (yes, I'm speaking from experience).  When you reach a nice, silky, smooth consistency start dipping, dunking and sprinkling!!  They will cool quickly, so sprinkle fast.  For easy clean up, place them on waxed paper to cool.
I hope your family enjoys these as much as ours does.  Be creative and have fun. 😛