For several weeks we have been under a THICK blanket of freezing fog with temperatures hovering around 20 degrees.  Ordinarily we have a beautiful view from our living room windows, but I've been considering it a good day if I can look out and see my car parked in the driveway!  In the last three weeks we have had two days that the sun has shone and illuminated our winter wonder land!!  The freezing weather and fog left behind  "hoar frost" that is absolutely beautiful when the sun shines on it!!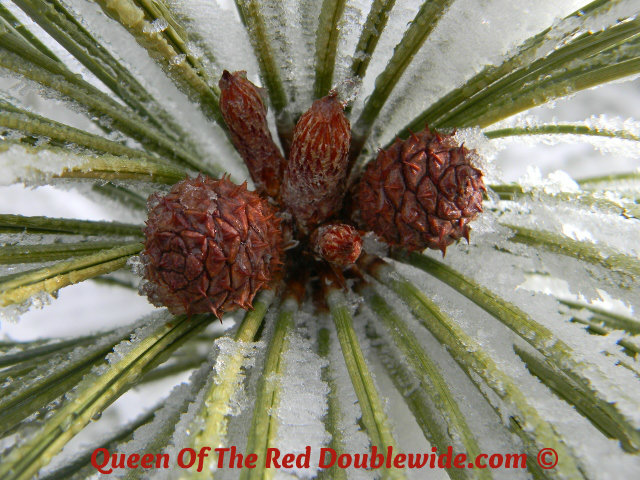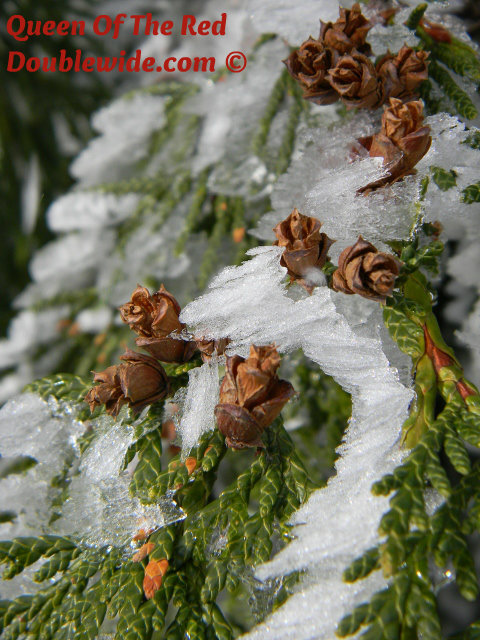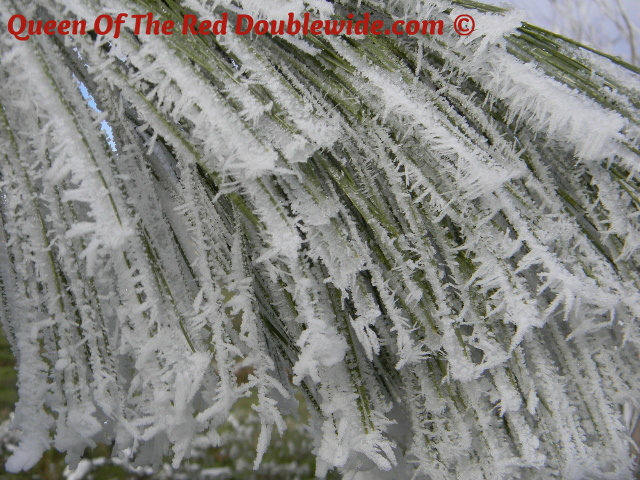 Isn't it wonderful how God can use some not so pleasant weather conditions to produce something so beautiful!!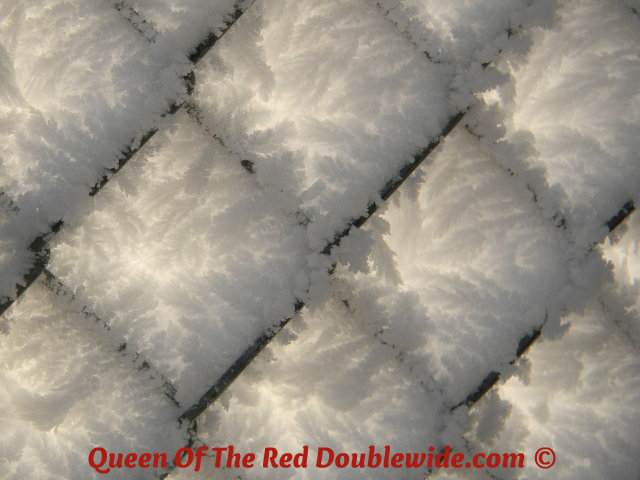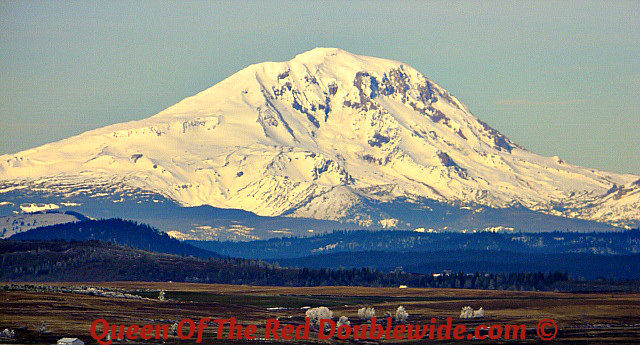 Told you we (usually) have a nice view!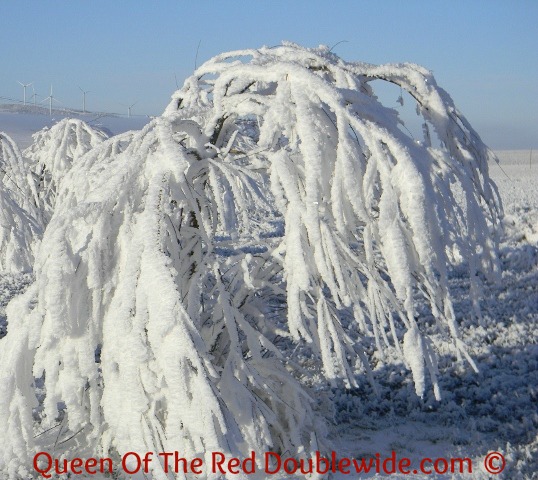 This is not snow, it's all frost!  Some of the branches got so heavy they broke.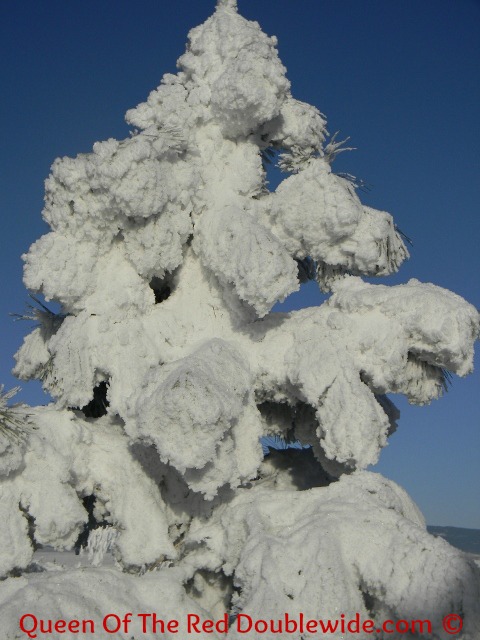 It is amazing how we take so many things for granted until they're gone…..like sunshine, blue skies, and a view!!  Today I am very thankful for all these things. (including the beautiful frost!)
"We tend to forget that happiness doesn't come as a result of getting something we don't have, but rather of recognizing and appreciating what we do have."                     – Fredrick Koeing