I said last month that April was a busy month…….HA!  May was stupid busy! When I think back it's all just a blur.  I'm not complaining at all though it was a great month.  Good thing I managed to get a few pictures taken so I can recall a few details.  The biggest change we've had around here lately comes in a small, but VERY busy package.  Jade's girl friend moved to town and ended up getting two jobs very quickly,  that was a very good thing, but that meant she also needed a baby sitter for her 16 month old son.  Did I mention he's busy?  I teach a preschool and kindergarten class everyday so you would think that this shouldn't have been much of a change…..oh how I have forgotten how having a mini person around keeps you on your toes!!  What a joy he is and I'm even starting to get use to the grandma jokes.  😉
Hope you enjoy these photos from May.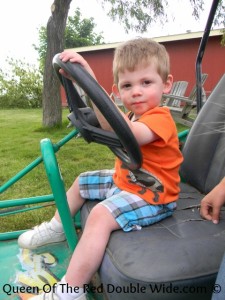 Here is Mr. Busy Himself!
One of our regular sized hens laid a mini sized egg.  Jo was fascinated by it and had me fry it up for her for dinner. 🙂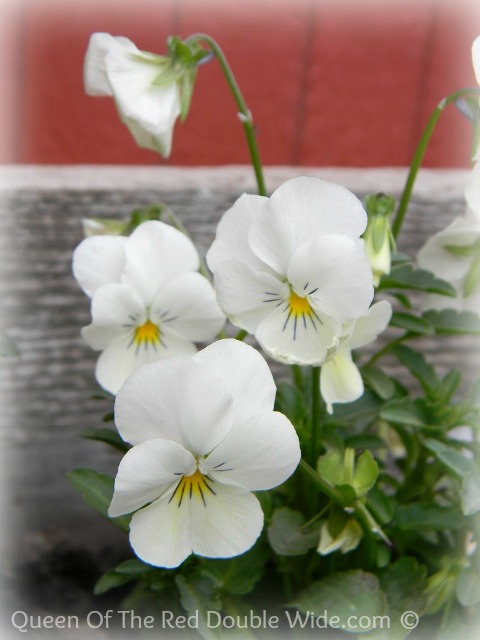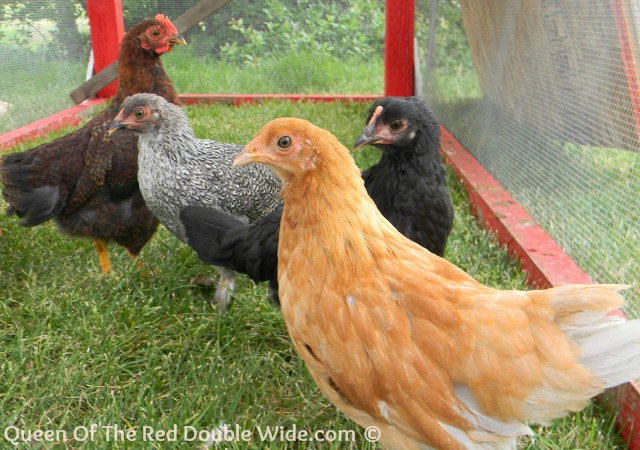 Our four bantam chicks grew a lot during May.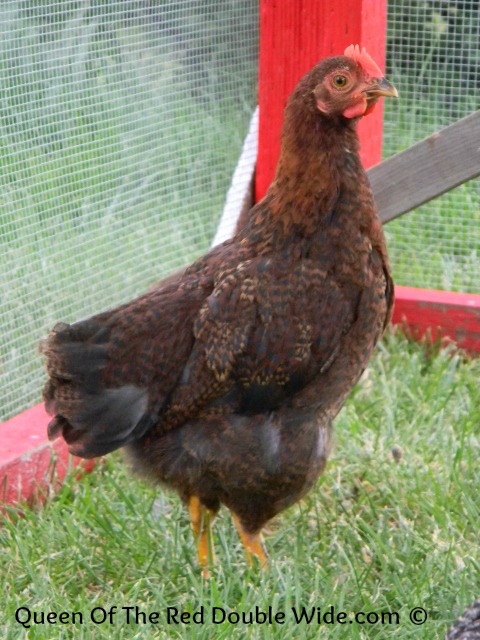 It turns out that one of them is a rooster and he thinks he's pretty hot stuff.  His crow is getting a little better as time goes on.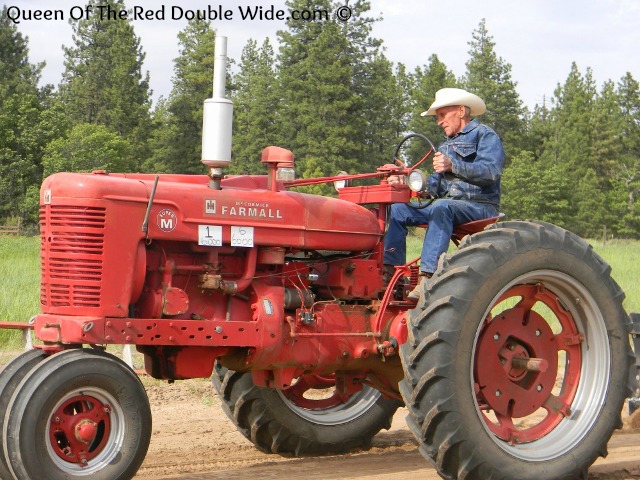 We went to our local tractor pull and saw some pretty cool old tractors.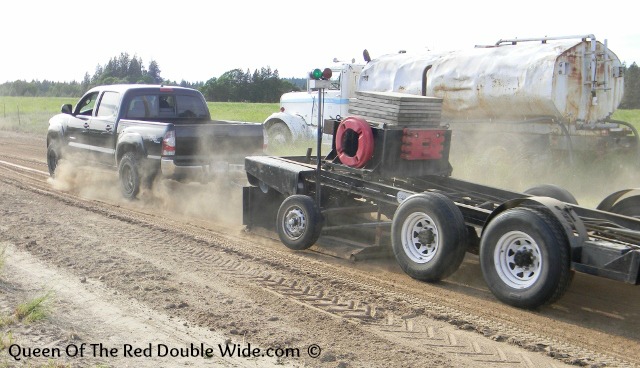 After all the tractors were done pulling it was time for the pickups.  Digger and Jade both entered their pickups.  It was supposed to be Digger's 79 Ford against Jade's 84 Dodge but they didn't have time to finish getting Jades pickup ready so he decided to enter his 2010 Toyota.  It was a grudge match between old and new….or maybe I should say old and young! 😉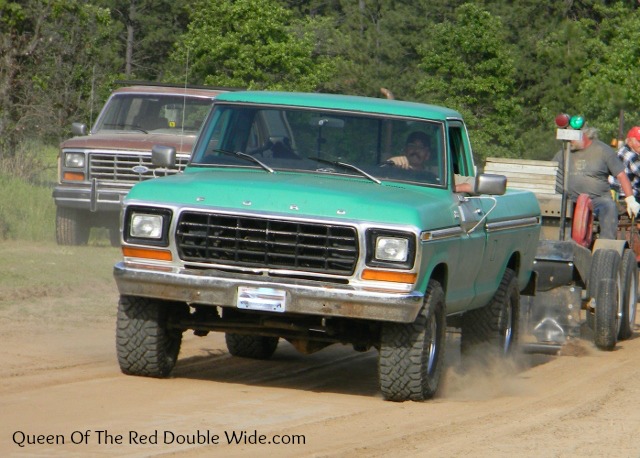 The old WON…by five feet!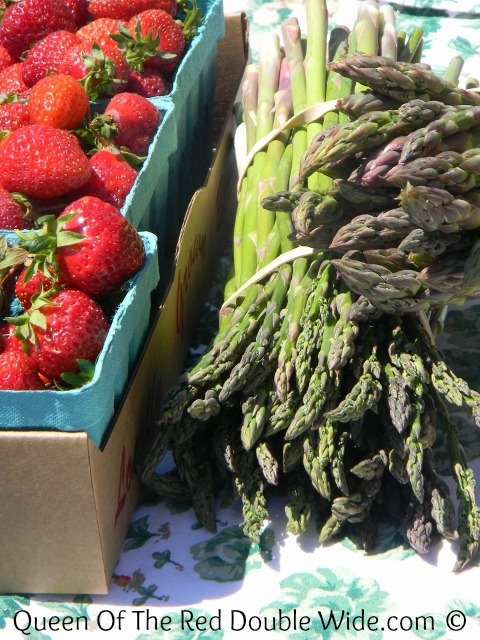 Some goodies we got at the farmers market!  My mom had given us some home grown rhubarb so Little Chef made a couple strawberry rhubarb pies for her dad.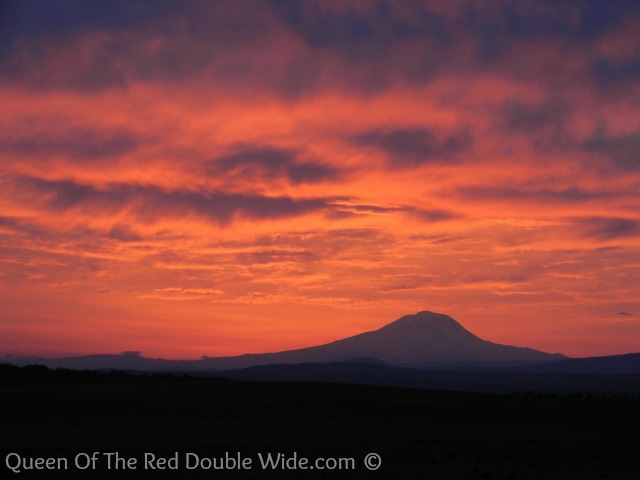 Thanks so much for stopping by!
This post was shared at: The HomeAcre Hop – From The Farm Blog Hop –  The Homestead Barn Hop –