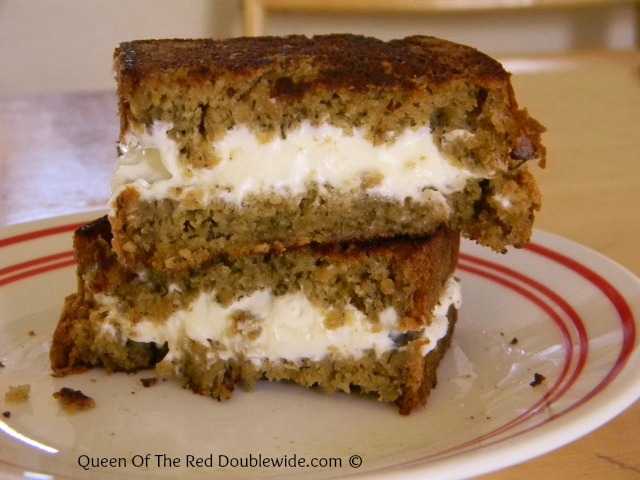 "Banana Grilled Cheese Sandwich" sounds a little weird huh?  I was going to call them "Delicious Banana Bread and Cream Cheese Grilled Sandwiches" but that's to long, and Jo likes to call them  "Funky Monkey Sandwiches".  You can call them whatever you want, but the name that best describes them is "Awesome Deliciousness"!
Start with your favorite banana bread.  I used my recipe for Chocolate Chip Banana Muffins, omitted the chocolate chips and baked it in a loaf pan at 350 degrees for 55 minutes. It turned out great, and I like that there is no sugar in this recipe.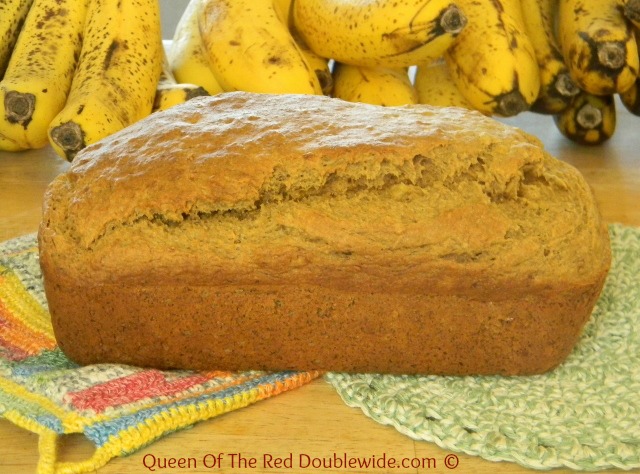 This is just like making a regular grilled cheese sandwich except you are using banana bread and cream cheese.  We add a little stevia to softened cream cheese.  You could use honey, maple syrup, sugar, or whatever sweetener you prefer.  My recipe for Homemade Honey Whipped Cream Cheese would work great for these.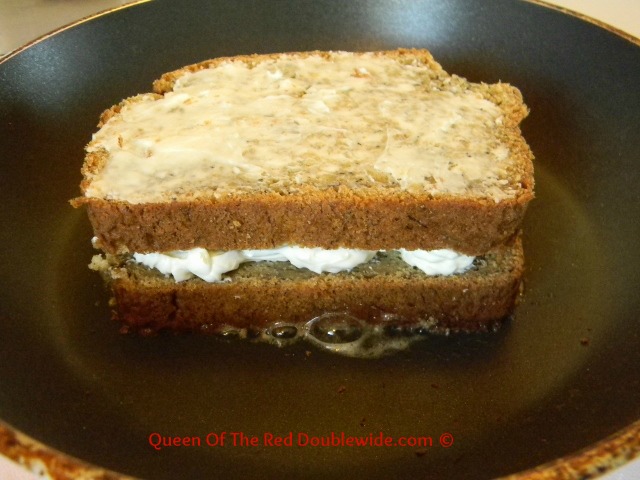 We made these this morning and added chocolate to them.  They were AMAZING!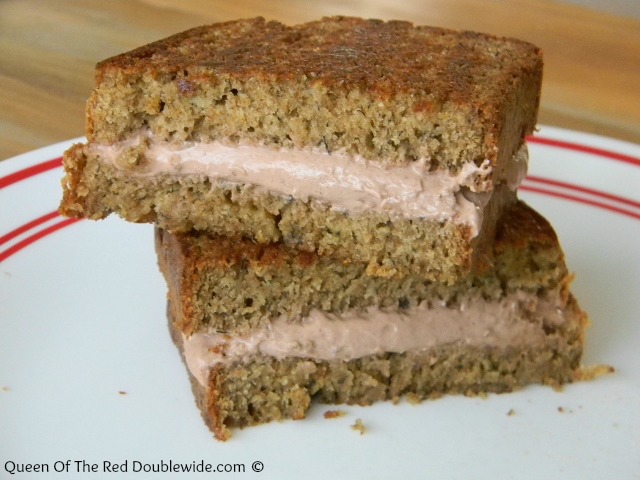 What a great way to kick off a Saturday morning.  Have a great weekend everyone!  😀