This is the easiest thing EVER.  Why have I not been doing this for years!?!?  I love easy, yet healthy breakfast foods.  The kind that I don't have to worry about on weekday mornings.  Lately when I have the time, I make a HUGE batch of fluffy whole wheat pancakes, or waffles and then freeze whatever is left.  When I have bread that's getting a little old I make french toast and put it in the freezer.  (sorry chickens no more stale bread for you)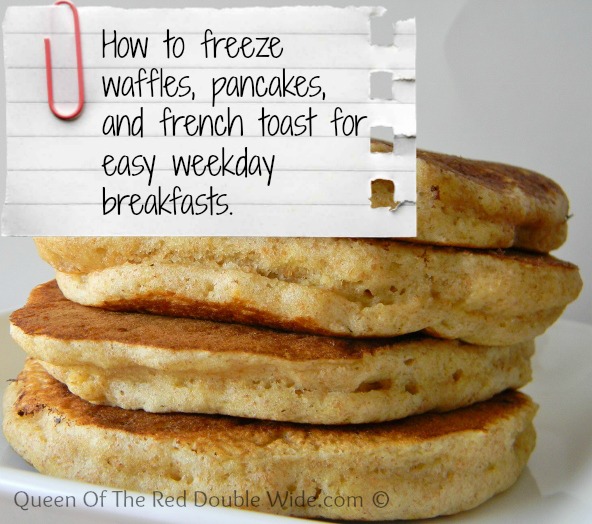 This is how I do it:  Take your cooled off leftover pancakes, waffles, or french toast and layer them on a cookie sheet with parchment paper. (I have gone up to 4 layers)  Try to make sure they are not touching so you don't have to hack them apart.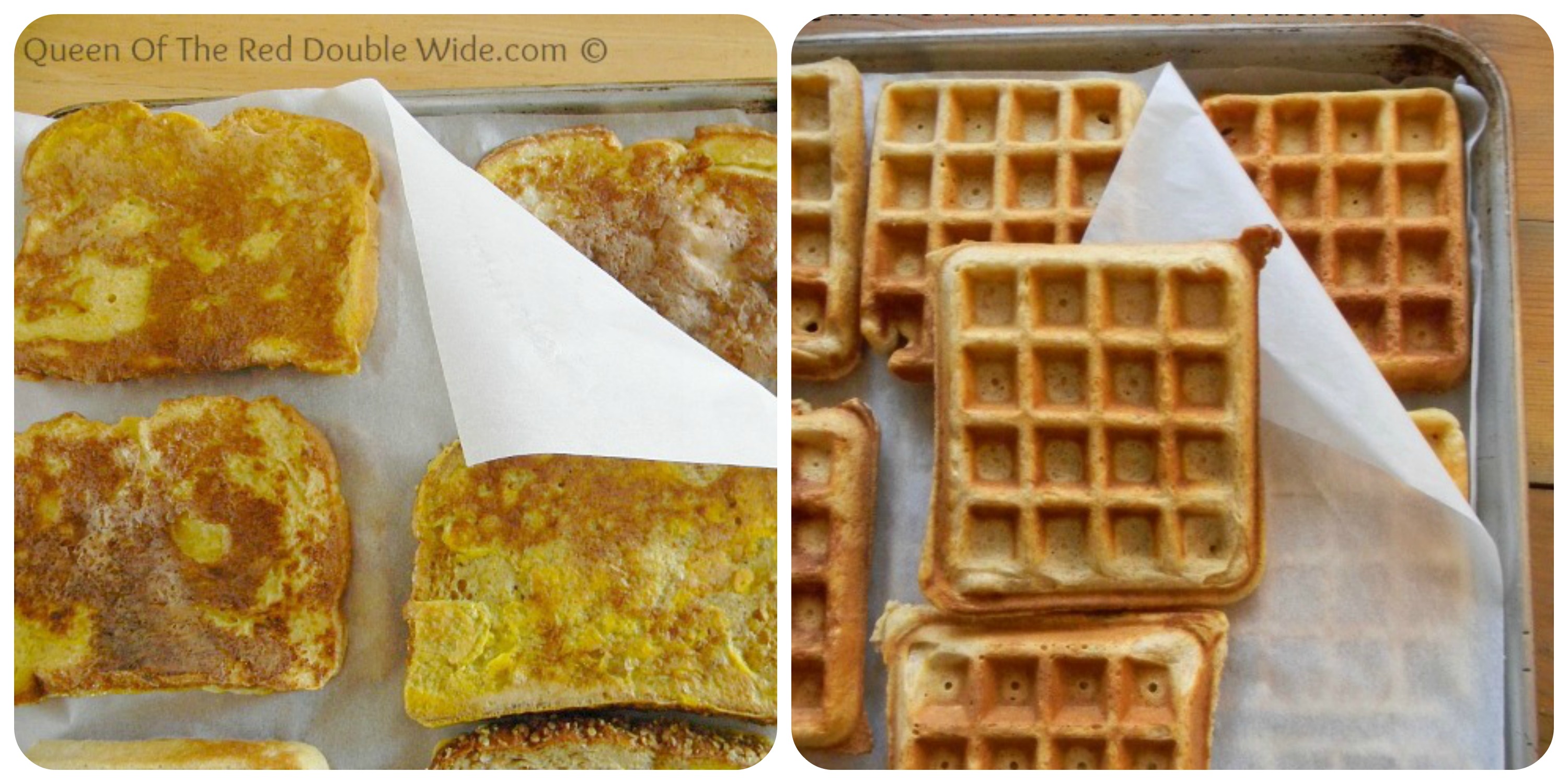 Place them in the freezer until they are frozen through.  The more layers the longer it will take.  I just leave mine in over night.  When they are frozen through, place them in a dated, resealable, freezer bag and put them back in the freezer.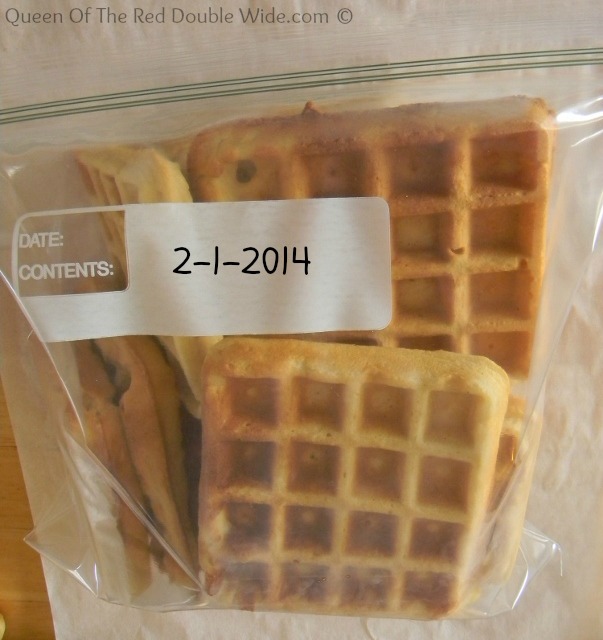 It's that easy, and now you have a homemade, fast, healthy breakfast on hand.
To reheat them on those crazy weekday mornings, just pop them in the toaster.  You may have to adjust the timing or temperature on your toaster so they have time to thaw out and toast.  My girls use the toaster for the waffles, pancakes, and french toast, but if you aren't into crispy pancakes and french toast you can always microwave them for 1 to 2 minutes or preheat the oven or toaster oven to 350 degrees and bake them for 10 to 15 minutes.
It's sooooo nice to have yummy, healthy options in the morning that don't come from a box.  🙂
This post was shared at: The Homestead Barn Hop – Clever Chicks Blog Hop – Homemade Mondays – The Backyard Farming Connection – Tuesday With a Twist – The HomeAcre Hop – Thrifty Thursday – Weekend Potluck – Frugal Days Sustainable Ways – Foodie Friday – Real Food Fridays –Simple Saturdays –