Happy New Year Everyone!  Hope you all had a blessed Christmas and are looking forward to an AMAZING 2014!!
We started off December by decorating.  I love that the girls are now big enough to put our ugly, fake, redneck beautiful, artificial tree together by themselves.  They needed a little help from dad when it came to the lights but other than that, it was all them!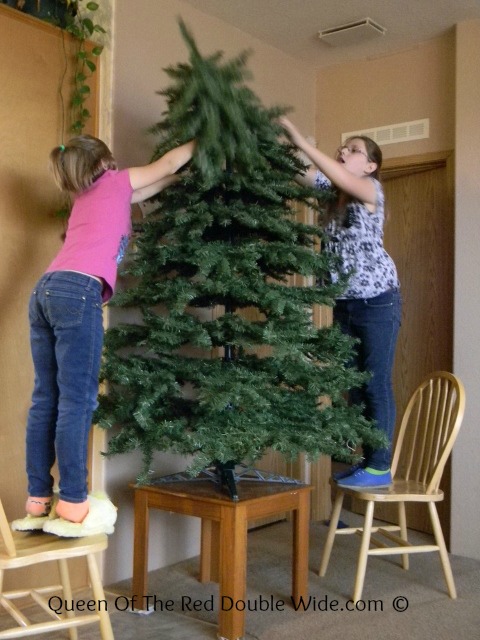 Jade came home for an early Christmas and we remembered to get a family picture this time.  It's not the best pic, but it's all of us. 😀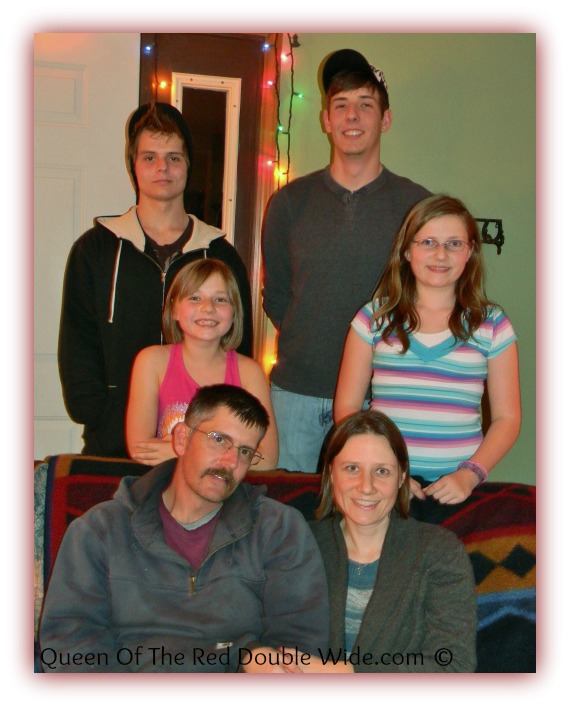 December was a month of cookies, cookies, fudge, dipped pretzels, almond roca, and more cookies…….I really need to get back to work and away from my kitchen before I can't button my pants!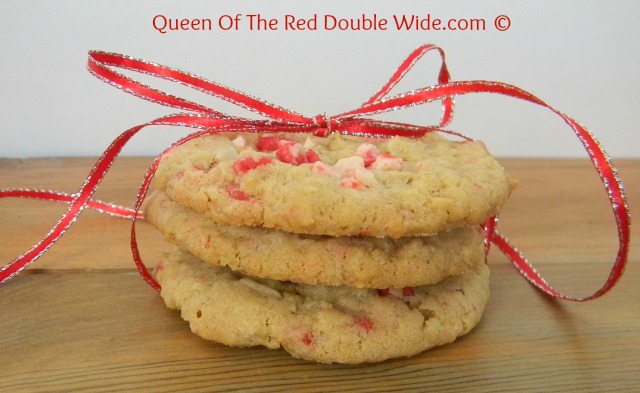 This is what happens when you turn your back on the 9 year old with sprinkles in her hand.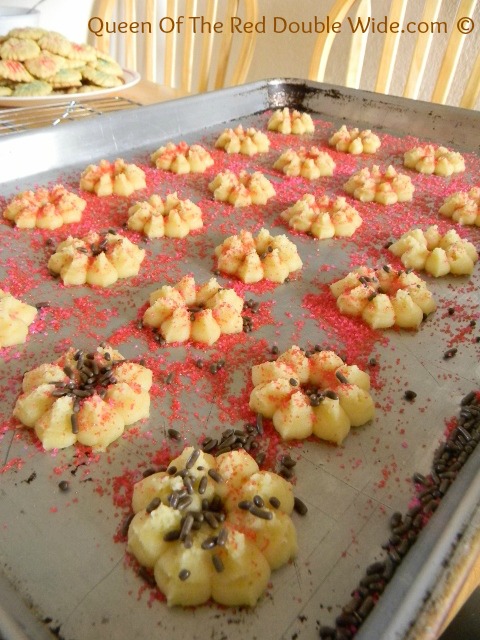 Sadly we have received no snow so far this winter.  Everything is brown and cold.  These are our dormant raspberry bushes.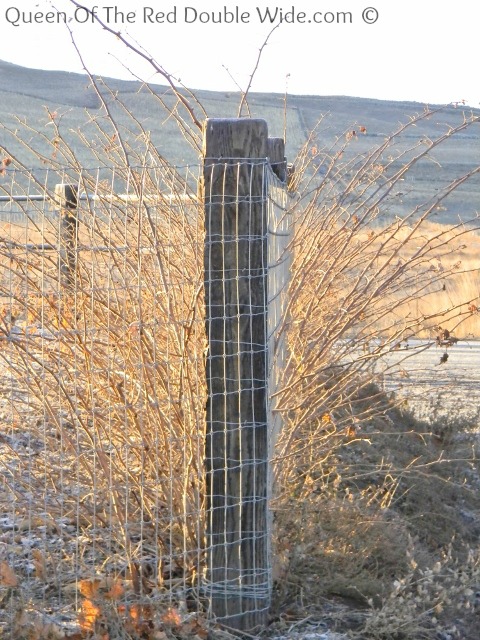 This goofy dog locked himself in the garden….he's looking a bit worried. 😉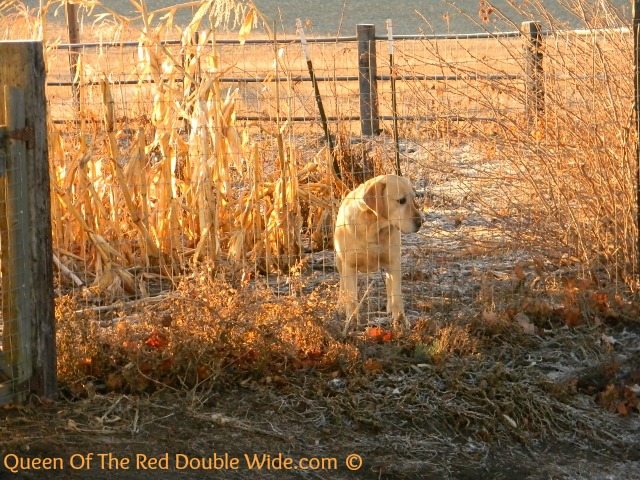 Digger hauled this home the day before Christmas Eve.  It was his Christmas present to himself!  As you can see he has LOTS of work to do on it.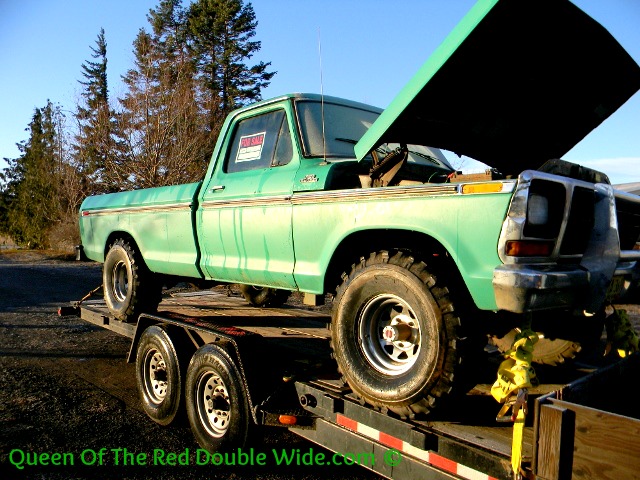 We are praising God for a 2013 that was full of change and challenges and praying for a healthy, productive, and happy 2014.