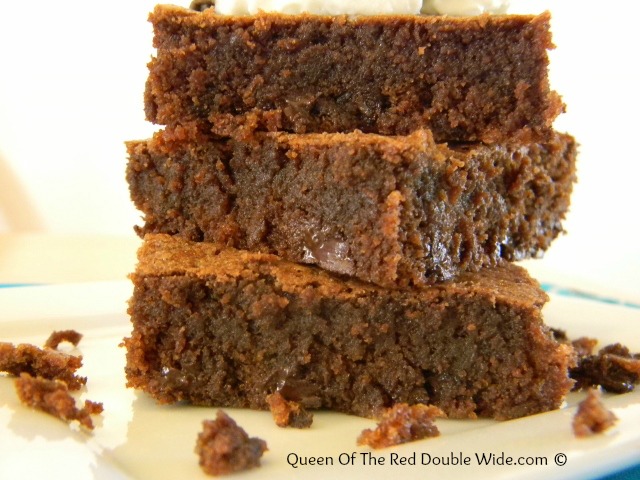 In the past I have tried to share only recipes that are on the healthier side…this is not one of those!  I feel compelled to share it with you though, because they REALLY are award winning brownies (not to mention easy and delicious).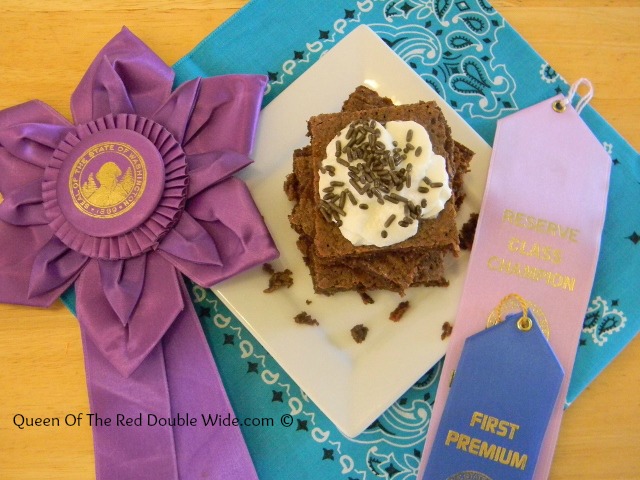 In 2009 when Little Chef was 6 years old I asked her if she wanted to make some cookies and enter them into the fair.  She said  "no, I want to make brownies".  So we found a brownie recipe that looked easy enough for a six year old and she went to work (with a little help from mom).  That year she brought home the huge purple "Top Of Show" ribbon.  Over the past four years that recipe has become our "go to" dessert.  If I need a dessert quickly this is the recipe I grab.  I usually grab my daughter too and have her make them! (lots of grabbing going on, sorry)  She never says no to making "her" brownies. 😉  So when her 4-H leader told us about "Food Activity Day"  the natural recipe of choice was………..you guessed it,  Chocolate Chunk Brownies.  On food activity day the kids pick a recipe and bring everything they need to prepare that recipe (or meal).   They set to work while the judge watches.  When they are done and the kitchen is clean they get to share their food with the judge and answer any questions they have.  My daughter was so excited about this day, and she had soooo much fun!  She was asking if she could do it again next year before they even handed out the awards. 😀  She received reserve champion in the Junior class for her brownies and brought home another purple ribbon and a blue ribbon!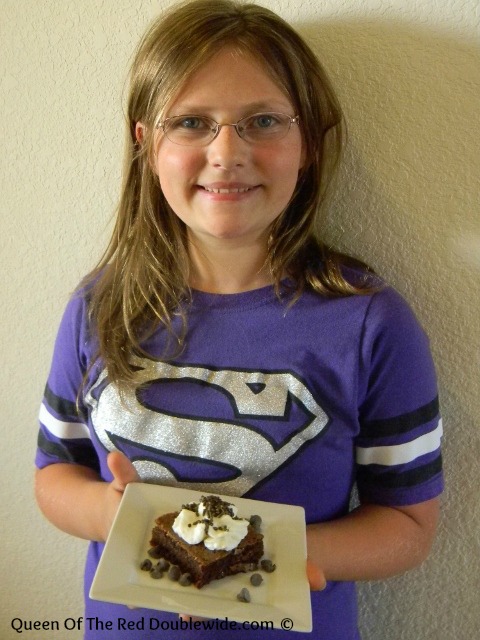 They are soooo soft, gooey, and chocolaty rich, and they just melt in your mouth!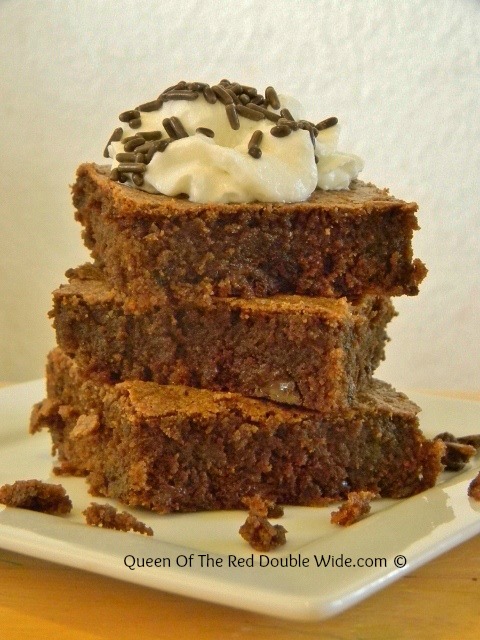 Award Winning Chocolate Chunk Brownies
Author:
Little Chef adapted this recipe from the Pillsbury Best Cookies Cookbook
Ingredients
1 cup butter - melted
2 cups sugar
2 teaspoons vanilla
4 eggs - slightly beaten
1 cup all-purpose flour
½ cup unsweetened cocoa
½ teaspoon salt
1 cup simi-sweet chocolate chips
Instructions
In a large bowl add the sugar, vanilla, and eggs to the warm melted butter and blend well. Add flour, cocoa and salt; mix well. Stir in the chocolate chips and pour into a greased 13X9-inch pan.
Bake at 350 degrees for 30 to 40 minutes or until set. Let cool for at least 1 hour or until completely cooled before cutting into bars.
As you can see this is not a healthy recipe but definitely worth sharing. 🙂  Well….maybe I just wanted to brag about my Little Chef, that's not so little any more.