Summer is finally here!  We enjoy smoothies all year, but they seem to be especially good on hot days.  So to celebrate the beginning of summer I'm sharing one of our favorite smoothies,(the girls have been making these daily!)  The best part is I don't mind them having one everyday, they are a pretty healthy snack, especially if you have organic ingredients. 🙂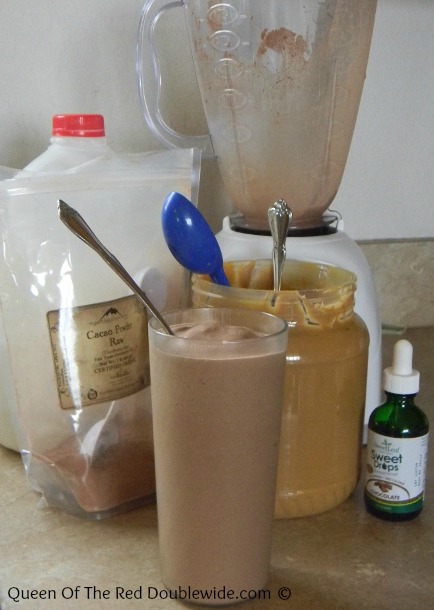 Chocolate Peanut Butter Smoothie - Sugar Free
This makes enough for one adult size smoothy or two kid size smoothies. The recipe can easily be doubled or tripled.
Author:
Queen Of The Red Doublewide
Ingredients
¾ of a cup of milk (any kind of milk)
1 frozen banana
1½ tablespoons cocoa powder
2 ice cubes
2 tablespoons peanut butter
5 to 7 drops of liquid stevia - we use the chocolate flavored (If you don't use stevia any sweetener will work, honey, maple syrup, sucanat ect....)
Instructions
Put all the ingredients in a blender and push the liquify button, blend until you have a nice smoothy consistency. It takes about 30 seconds in my blender.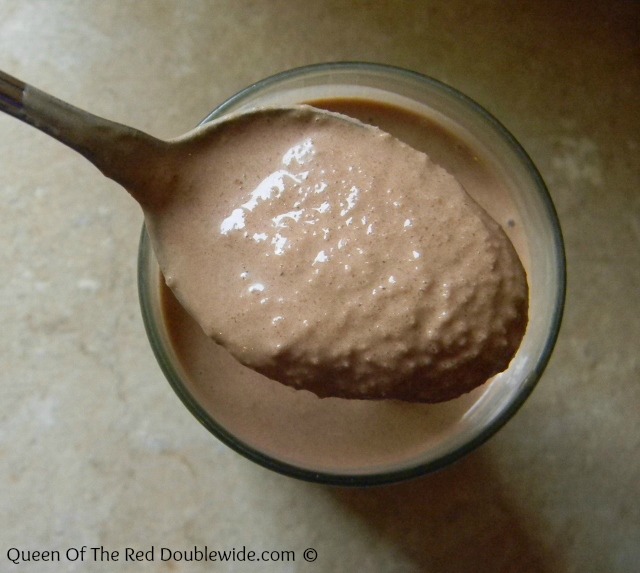 This is a very versatile recipe; if you can't have peanuts just leave out the peanut butter, it's still yummy.  If you need dairy free, you can use a different milk.  I have used almond milk and rice milk and both worked great.
An easy, healthy, summer treat with chocolate and peanut butter….how could you go wrong? Yummmm!!
Happy Summer Everyone!