Most seasoning salt you buy in the store is full of MSG and other nasty stuff. 🙁  When I discovered this, it made me so sad….then I thought, well this stuff is expensive and why can't I make my own?  Homemade will probably taste better anyway!!  I was right 🙂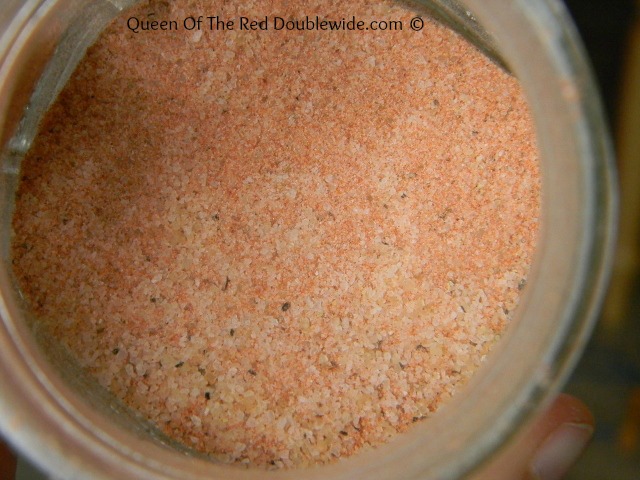 Measure all the seasonings into a jar.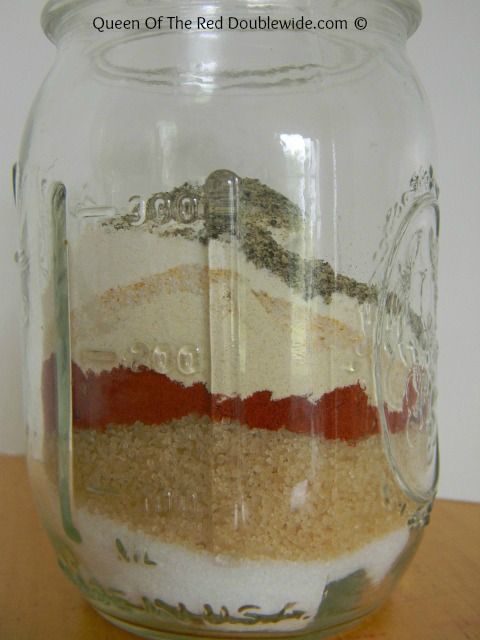 Find a lid, I used an old lid off of a Parmesan cheese container.  Isn't it cool that they fit on  narrow mouth pint size jars.   It's amazing what you can learn on Pinterest!
Give it a good shake.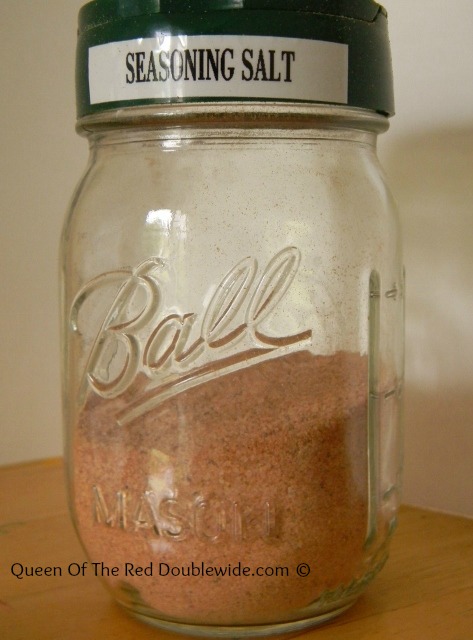 There you have it, homemade seasoning salt!  Be sure to shake well before each use.  Use sparingly at first, you can always add more but you can't take it out if you get to much.
Homemade Seasoning Salt
This recipe makes ⅔ of a cup of seasoning salt.
Author:
Queen Of The Red Doublewide
Ingredients
½ cup sea salt
2 tablespoons organic granulated sugar
4 teaspoons smoked paprika
2 teaspoons garlic powder
1 teaspoons garlic salt
4 teaspoons onion powder
1 teaspoon pepper
Instructions
Measure all the ingredients into a jar.
Place a lid on the jar and shake until well blended.
This works great on EVERYTHING!  Well…..maybe not chocolate cake or ice cream, no definitely not ice cream…but I'm sure it will be great on everything else!  😉