This seasoning salt recipe has been moved to our new blog: SufficientAcres,com.
Click here or on the picture to take you to the recipe!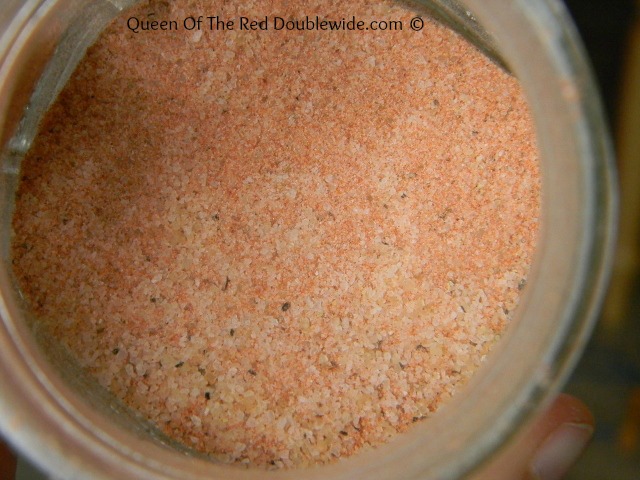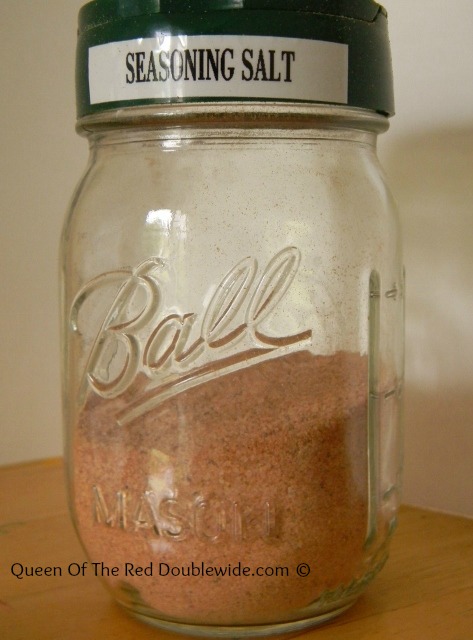 There you have it, homemade seasoning salt!  Be sure to shake well before each use.  Use sparingly at first, you can always add more but you can't take it out if you get to much.
This works great on EVERYTHING!  Well…..maybe not chocolate cake or ice cream, no definitely not ice cream…but I'm sure it will be great on everything else!  😉