My mom picked up two boxes of apples for me the other day and now it's Saturday and I have time to deal with them!!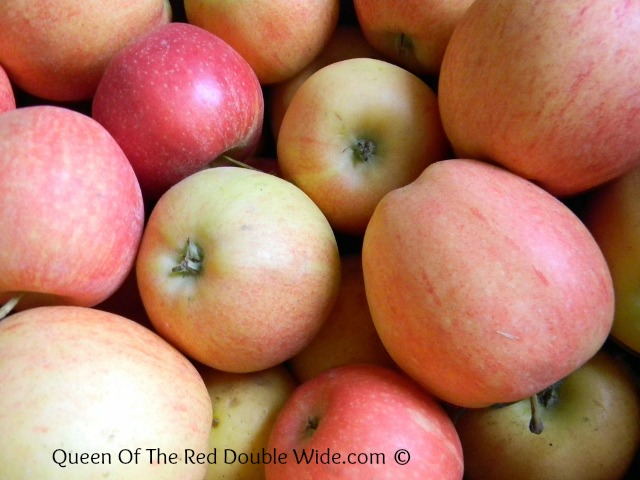 Easy Slow Cooker Applesauce With a Twist!
Author:
Queen Of The Red Doublewide
Instructions
Peel and slice enough apples to fill your slow cooker. Sprinkle 1 to 2 tablespoons of pumpkin pie spice on the apples and cook them for 4 hours on high or 8 hours on low. Let it cool off a bit and blend smooth with an immersion blender. My 6 quart crock pot made 8 cups of applesauce.
I made slow cooker applesauce last month and ABSOLUTELY loved it!  So I knew that was where most of these apples would end up.  The rest are being dried, eaten in lunches, and maybe I'll make some apple cake.
I said this was easy and I do mean EASY.  I peeled and sliced enough apples to fill my 6 quart slow cooker to almost over flowing.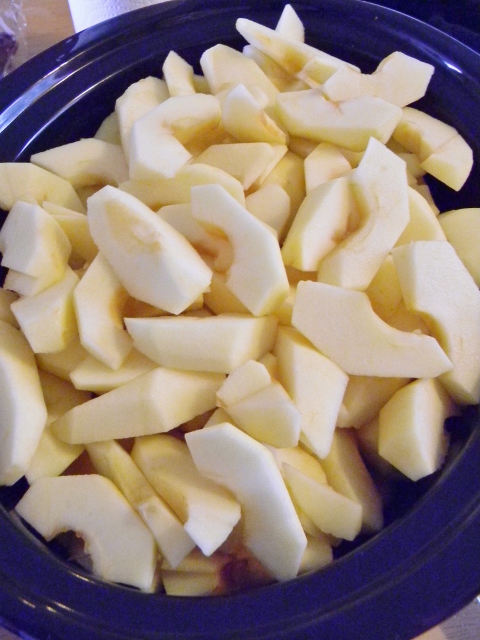 Now for the twist….. I've been looking for more ways to use my homemade pumpkin pie spice mix so I added somewhere between 1 and 2 tablespoons to the crock pot and turned it on high for 4 hours (on low for 8 to 9 hours works too).  Oh how I wish you could have smelled the aroma coming from my crock pot! After 4 hours I stirred up the apples and let them cool for a bit.  If you like your applesauce a little lumpy you can leave it as is or you can blend it for a smooth consistency.  It took about 30 seconds with an immersion blender.  That's it….I ended up with about 8 cups of  wonderful, fall flavored applesauce, no sugar needed!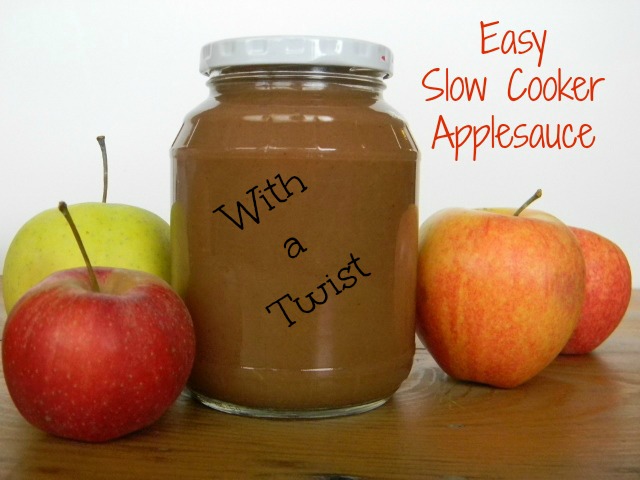 We eat most of this as fast as I can make it, but if you want you could freeze or can your applesauce for later. 🙂