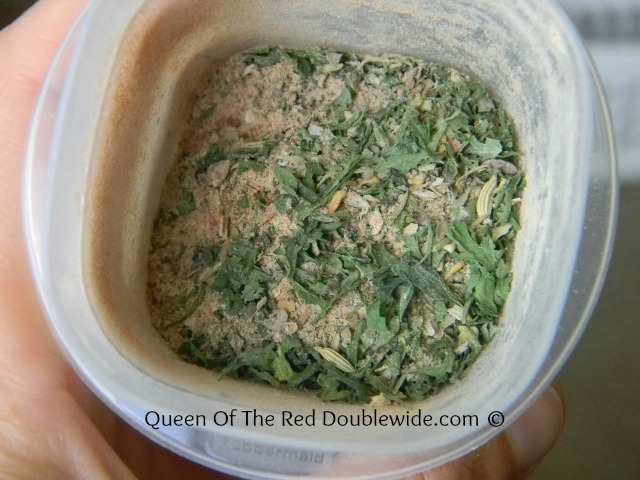 Here's another sausage recipe!  If you couldn't tell we are huge pork fans.  In the past my parents have raised a pig for us every year and we always had an abundance of home grown pork on hand.  Last year they moved and have not been able to get set up to house a few hogs yet, so sadly we are down to our last few packages of pork chops.  🙁  There is NOTHING like home grown pork….and we are missing it a lot!  I figured if I have to buy sausage I could at least season it myself and my homemade seasoning for breakfast sausage turned out so yummy I thought I would try Italian sausage seasoning.  So far I have used this Italian Sausage on pizza and in spaghetti  and it was wonderful!  I'm sure it would work for any recipe calling for Italian sausage.
Blend the seasonings together and mix into 2 pounds of ground pork.  Refrigerate for 2 to 24 hours before cooking to let the flavors blend.
Homemade Italian Sausage Seasoning
Author:
Queen Of The Red Doublewide
Ingredients
1 teaspoon ground pepper
2 teaspoons dried parsley
1½ teaspoons Italian seasoning (a mixture of basil, oregano, marjoram and thyme)
1 teaspoon garlic powder
½ teaspoon red pepper flakes
½ teaspoon fennel seeds
½ teaspoon paprika (I used smoked paprika)
1 teaspoon minced dried onions
2 teaspoons sea salt
Instructions
Mix all the ingredients together and stir into 2 pounds of ground pork. Refrigerate for 2 to 24 hours before cooking.